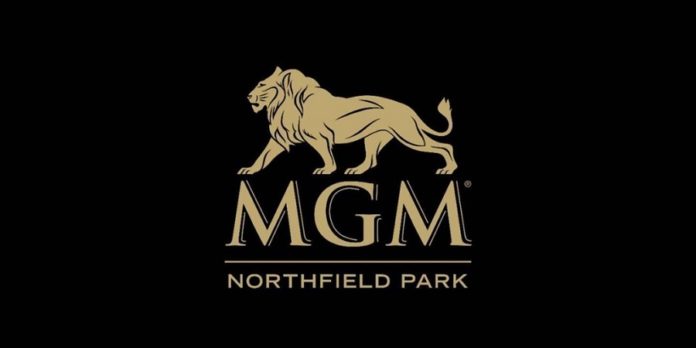 NORTHFIELD, OH, April 25, 2019—MGM Northfield Park today announced Comedian and Saturday Night Live Co-Anchor of "Weekend Update," Colin Jost is set to bring laughs to its Center Stage concert venue, 8:00pm, Saturday, July 13, 2019. Tickets are $55, $45, and $35. Tickets may be purchased at the MGM Northfield Park Box Office, daily 1pm – 9pm or at Ticketmaster.com.
Colin Jost returns for his fifth season of "SNL" as co-anchor of "Weekend Update," alongside fellow cast member Michael Che. In December Jost was re-named one of four co-head writers.
Jost joined the cast as "Weekend Update" co-anchor in 2014. Jost has been a writer at "SNL" since 2005 and served as co-head writer from 2012-2015.
Jost has won four Writers Guild Awards, a Peabody Award and has been nominated for multiple Emmy Awards for his writing on "SNL." He also wrote and starred in the Paramount/Netflix film "Staten Island Summer," based on his days as a lifeguard growing up in New York. Jost and Che also hosted special editions of "Weekend Update" on MSNBC during the 2016 Republican and Democratic national conventions as well as the
primetime "Weekend Update Summer Edition" in 2017.
Jost is a Staten Island native and Harvard graduate.
ABOUT MGM NORTHFIELD PARK
MGM Northfield Park is Ohio's award-winning gaming, dining, and entertainment destination, located on the Northfield Park harness racing grounds, which offers more than 200 live harness races each year. The racino offers more than 2,300 gaming devices; an array of dining options such as Kosar's Wood-Fired Grill, Concerto Italian Kitchen and TAP Sports Bar; unparalleled live music and comedy events at Center Stage, a concert-style music venue, and The Neon Room, a high-energy lounge; and hosts guests for a variety of corporate and special events. The property also boasts a retail shop and state-of-the-art gas service station and car wash. For more information, visit www.mgmnorthfieldpark.com.