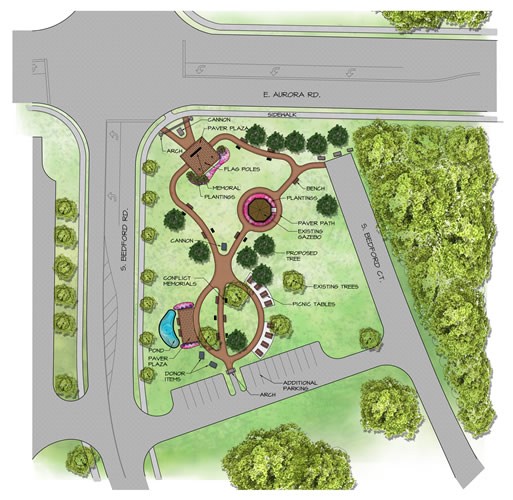 Earlier this month, the Summit County Executive's office awarded a grant totaling $2,300 to the City of Macedonia for their Veteran's Memorial Park. The City will use the funding for further construction and refurbishment of the park located in Nordonia Hills.
"The Veteran's Memorial project is a beautiful way to honor our veterans," said Summit County Executive Shapiro. "The grant will assist the City of Macedonia with construction and operations expenses for the park, which not only pays tribute to those who have served, but also enriches the fabric of our Summit community."
The Veterans Memorial Park was built to honor all veterans, and its initial phase 1 construction was completed in 2016. The VFW Post 801 and Post 6768 were instrumental in the initial phases of this project as well as the plans for expansion and the further beautification of the entire park.
"I'd like to thank Executive Shapiro and the County of Summit for contributing to the Veteran's Memorial Park," said City of Macedonia Mayor Joseph Migliorini. "VFW Posts 801 and 6768 have been raising funds for this fantastic project to honor our veterans, and this grant will provide essential funding for further construction of the Park."