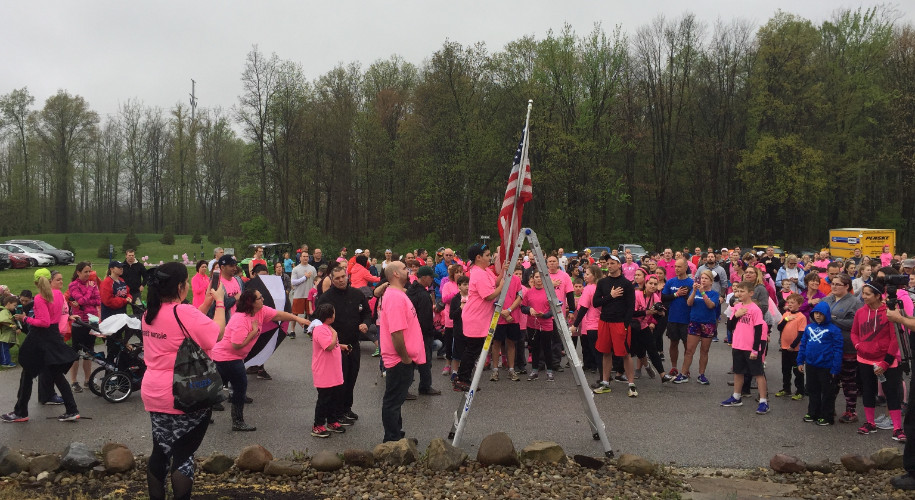 First I want to thank everyone who came out to the race today to support our tiny dancer! We are so lucky and proud to live in such a supportive community and have amazing family and friends! We are forever grateful for you all. Thank you to all the sponsors and volunteers that helped make this day happen. Tessa was not in a great place this morning, and had a painful bath (found some staples that needed removed and they did it right there with no sedation or anything), but after that mess she was able to relax and i was able to show her the pictures and video's that you all have sent. She looked up at me as said "wow that was all for me??" She has no idea how much love there is for her out there. She is going to need all the support and love we can give her. She has a long road ahead of her and I have no doubt that this community will all stand with her and help her in the years to come. Thank you again!
Tessa was doing great when I left the hospital tonight! She has a lot of anxiety and is scared everytime someone walks into her room but we get her through it. She thinks everyone is going to hurt her because her body is so sore and wounded. She is still in pain but it's getting better with time. She had a great afternoon with her brother, nana and auntie. They played games and laughed with her. I hope her good mood pattern continues. She has another bath tomorrow scheduled for 11am. We did find a few more staples that need removed in her shoulder so that will happen tomorrow
🙁 They are talking about moving her to the rehab therapy floor in a few days tho! Yay!
Save
Save