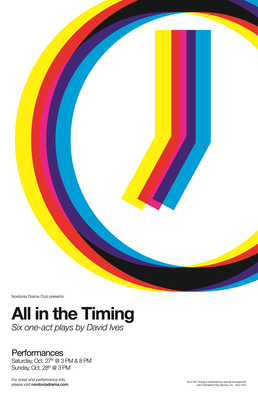 Q&A with student director Hannah Ford – Interviewed by DJ Resch
What is the play about?
The play is a comedy with six different comedic scenes all dealing with the theme of time.
How many actors are in the play?
There are 16 actors (this year, seven students are directors or co-directors)
Is there anything unique about this play?
The audience will be seated on the stage
When is showtime?
Saturday, October 27th at 3pm and 8pm; Sunday, October 28th at 3 pm.
Concessions available during intermission.
Click here for more information about "All in the Timing" 
Follow Nordonia Drama Club on Facebook and NHS Drama Club on Twitter