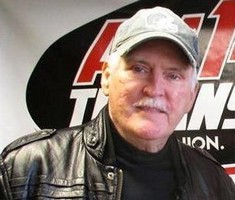 by JC Sullivan
I was discharged from the Army on a St. Patrick's Day. An Irish buddy from a Cavalry unit in our 2nd Armored Division, Roger McGill, had a date lined up for me in Chicago. He was home on leave. I flew from Ft. Hood to the old Love Field in Dallas.
About 15 minutes after we took off I looked out and saw we were still over Dallas. That's when I saw the flames coming from what I thought was one of the engine. Turned out the landing gear wouldn't retract so they were jettisoning the fuel before we landed back at Love Field and I found out that it ignites when it hits air. 'twas a bit frightening to say the least.
I was flying military stand-by, which was about half price. I got "bumped" off the next flight, meaning a full-fare person got my seat. Meanwhile Chicago shut down anymore flights because of snow.
I ended up in CLV about midnight, without a date, and totally missed celebrating Patrick's Day but happy to be out of employment with Uncle Sam.
Oh yeah, McGill was on his way to join the 25th Inf. Div. in Hawaii. It initially sounded like a plush assignment but they later deployed to Viet Nam. I later read about him in the History of the 25th in Vietnam. He related they always knew when they were going to get hit on any particular night because the kids would quit coming around for candy during the day.
Well, that's my story and I'm sticking to it! Happy 2017 St. Patrick's Day everyone!