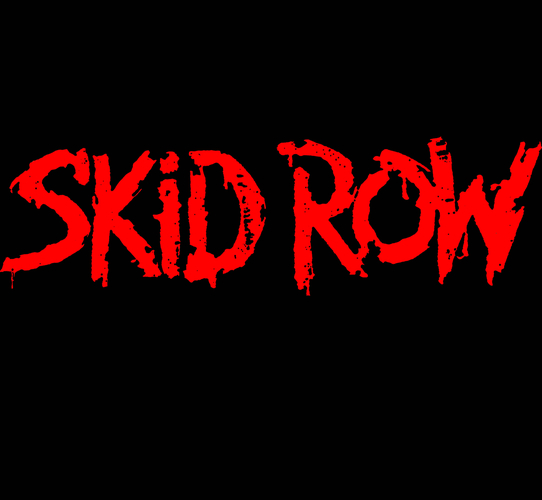 Photo credit: James Bennett Photography
A conversation with founding member Rachel Bolan
By: Felicia Naoum, Reporter
It's our lifeblood to get out there and play music." -Rachel Bolan of Skid Row
Northfield, Ohio — Time passes – that's inevitable. New generations arise and in the blink of an eye, it's a new day, a new era. But Skid Row – the heavy metal band who debuted in 1986 isn't one for keeping up with the trends or changing with them as founding member Rachel Bolan explains. Skid Row is old-school. Skid Row is the real deal. "We look at the changes over time but don't change with them. We're not going to keep up with trends because it's just not our thing…we're still the same kids that grew up listening to 70's music…we still put on a Ramones record and get excited about it."
Just as true Skid Row fans like Radio Broadcaster Mike Holyko of Cleveland, Ohio, who has followed the band since they debuted in the 80's, still hears a Skid Row song and gets excited about it, especially "Monkey Business", Mike's favorite Skid Row song. Mike shares why Skid Row always stood out to him and why he has been a loyal fan over the decades. "They just have a raw edge to them: a little passion, a little edge, a little energy that some of those bands did not have," says Mike.
Mike's words could not ring more true. This band stays true to itself which has perhaps held them together and kept their fan base strong throughout the years amidst not only "time" changes but band member changes, too.
They play hardcore, but they do it with an authentic and genuine element that never dies, because as fans know, true metal never dies, at least not when you're Skid Row and have been making music for 30 plus years.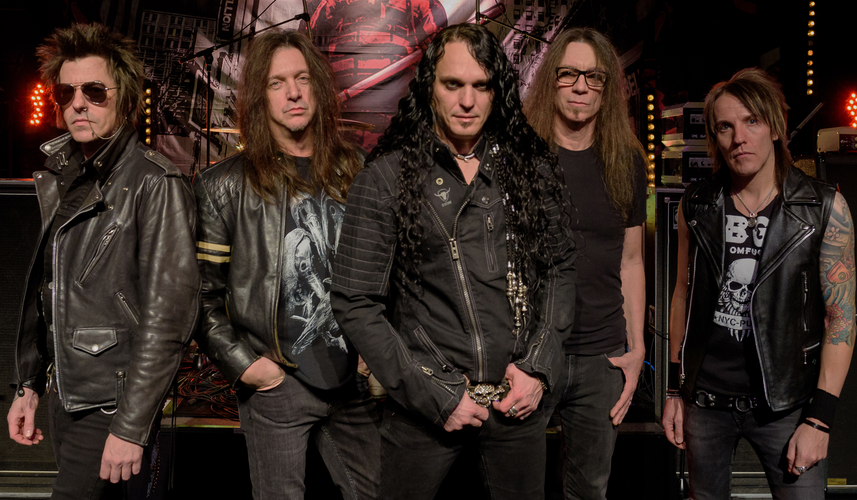 Photo credit: James Bennett Photography
Fans are still screaming out hit song titles from the late 80's like "18 and Life" and "I Remember You" in response to just hearing of or reading the iconic group name – Skid Row.
It's interesting to know that the group, whose roots are planted in Toms River, New Jersey, was born out of a friendship. "Snake and I – we founded the band together…that was forged on friendship that turned into songwriting that turned into a band," says Rachel.
Holding onto something for 30 plus years is never easy for anyone as it takes dedication and hard work. Skid Row had one direction, one focus, and one destination: success. "We were on a collision course for success…we just had this vision." Rachel tells me he had a one-track mind in forming the band. Everything in his life was about Skid Row. "All I thought every waking moment was Skid Row, Skid Row."
With Skid Row heavily on Rachel's mind, success truly was the result with albums like Slave to the Grind making it to No.1 on the Billboard 200 which was among one of many successes for the band including topping charts across the globe.
Skid Row knew they had what it took to become what they are today. "Your ego tells you you're the best band on earth and that's a good thing as long as you keep it in check," shares Rachel.
I asked Rachel to speak on the element that is Skid Row's longevity. His answer was simple but not so simple. A word that sometimes holds a meaning of dichotomy. A word the world may sometimes take for granted. Honesty.
"Other than the songs and the memories that songs bring back – it's our honesty. We love doing it (making music)…and it translates to people."
Rachel adds, "People know that we're doing it because we love it. It's not just for a paycheck."
And regardless of how long the band members have been in the group, the older ones, the newer ones – they all love it – the music, the band, and the formation of Skid Row in and of itself. "They put their heart and soul in this band whether they are new or not…they are almost as territorial as us."
This group is allowed to be territorial. Skid Row certainly paid their dues and then some. Back in the day, the group opened for big names in music including Aerosmith, Motley Crue, Poison, Bon Jovi and KISS.
Rachel spoke on the influences that some of these acts made on the group by recalling their experiences working together. "Watching Aerosmith from the side of the stage and the 14-year-old inside you is freaking out…when we went out with KISS, the kid inside goes absolutely berserk." Just as Skid opened for big names in music, they too, return the favor to bands who are still finding their way. ''When we get on the road, especially in Europe, we'll bring a band that we really like."
Speaking of helping other bands along the way, Rachel shares his advice for those who have a dream they're trying to make come true. "Just pursue it; pursue it as hard as you can. You know it's for real when you eat, sleep, and breathe what you're dreaming of doing… if you stick with it, it usually happens…you make it impossible not to."
"You make it impossible not to." I love that. If you give it all you've got, eventually something will have to budge, right?
Never give up, folks. Skid Row didn't and they're still here today to sing and play about it in 2017 and for many years to come.
For Skid's current tour, Rachel assured that fans can expect the original Skid Row classics. It wouldn't be a Skid Row show without them, right? "Three-quarters of the set are based on songs from the first couple records." Additionally, ''deep tracks for the real high energy show," says Rachel.
Cleveland is bringing you all of this and more. Skid Row will be at the Hard Rock Rocksino Northfield Park on Saturday, April 15th because as I said, true metal never dies…

Save
Save