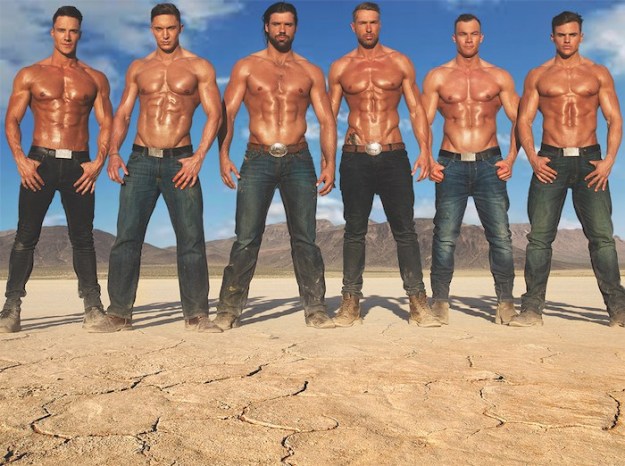 Northfield, OH, Mar.  8– Hard Rock Rocksino Northfield Park announced hot comedy acts and a variety of tribute performances:
Ward Anderson, featuring Larry XL, 7pm & 9:30pm, Fri., & Sat., Mar. 15-16:  $15/$10 — Comedian Ward Anderson is the author of the bestselling humor book The Ultimate Bachelor's Guide, a satire about life as a single man —  reaching the number two spot on both the "Comic Fiction" and "Contemporary Fiction" charts.
Thunder From Down Under – Direct From Las Vegas
7pm & 9:30pm, Fri., and Sat., Mar. 22-23: $39.95/$34.95/$29.95  —Thunder from Down Under – hits the stage showing off chiseled bodies, seductive dance routines, cheeky humor and boy-next-door charm that you won't be able to resist! This show is the ultimate bachelorette party, divorce party and girls' night out destination.
Up Close and Acoustic:  Lisa Loeb, 8pm, Sat., April 13:  $30 — Lisa Loeb is a singer/songwriter, producer, touring artist, actor, author and philanthropist who started her career with the platinum-selling number (or No.) 1 hit song, "Stay (I Missed You)" from the film Reality Bites, as well as two back-to-back albums that were certified Gold—Tails and Firecracker. A trailblazing independent artist, Lisa was the first musician to have a number (or No.) 1 single while not signed to a recording contract. She followed that remarkable feat with the hit singles, "Do You Sleep," "I Do" and "Let's Forget about It" and the albums Cake and Pie, The Way It Really Is, and No Fairy Tale. For more information:  https://www.lisaloeb.com/
Drew Thomas Featuring Brian Kenny, 7pm & 9:30pm, Fri. & Sat., Apr. 19-20:  $15/$10 — The art of classic stand-up comedy is still a thing! And one of today's talented comedians lending to that style comes from the voice of Drew Thomas. For over 10 years, Drew has been treating the stage like his home, drawing his diverse audiences into a world of "face hurting" laughter with his quick wit and smooth delivery he gives accounts of relationship follies and keen retorts on everyday life.
Matt Johnson's Dueling Piano Fiasco, 7pm & 9:30pm, Fri. & Sat., Apr. 21:  $10.
Tickets available at Rocksino box office daily, 1pm – 9pm, and all Ticketmaster locations.