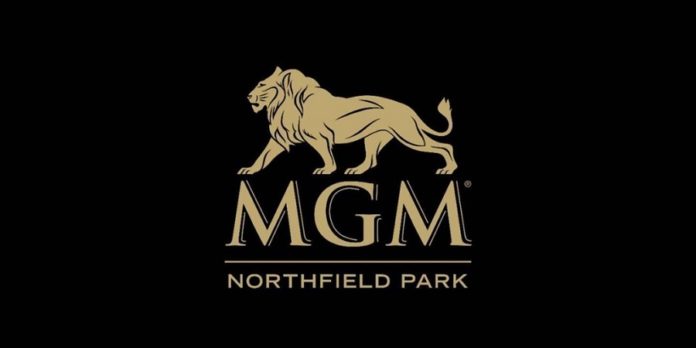 Northfield, OH, May 7–MGM Northfield Park announced upcoming
laugh-till-it-hurts comedy acts and a variety of captivating rock
tribute bands. Tickets are available at the MGM Box Office, daily 1pm –
9pm, and at Ticketmaster.com:
ROB LITTLE FEATURING RJ MCCARTHY – 7PM AND 9:30PM, FRI. & SAT., MAY
10-11: $15/$10– Rob was named Maxim Magazine's "Real Man of Comedy".
Last Comic Standing on NBC calls him, "The Happiest Comic in America".
Campus Activities Magazine named him "College Comic of the Year" and
you have also seen him on the Comedy Central sketch comedy show "Nick
Swardson's Pretend Time," and more. For more information:
http://www.roblittle.com/bio.html
KICK – THE INXS EXPERIENCE – 8PM, FRI., MAY 31: $25/$20 — KICK-
The INXS Experience is the USA's most captivating salute and tribute to
the internationally acclaimed rock band. For more information:
HTTPS://GET-KICKED.COM/BAND-BIOS
PROGNATION – CLASSIC PROG-ROCK TRIBUTE BAND – 8PM, SAT., JUNE 1:
$15 – ProgNation, from Cleveland, Ohio, is one of the most
talked-about classic prog-rock acts, demonstrating first-class
performances of YES, King Crimson, Genesis, ELP, Moody Blues, and more
all in one band.
A STEELY DAN TRIBUTE BY THE FM PROJECT – 8PM, THURS. JUNE 7: $15
–A Cleveland-based, nine-piece tribute band.
ALEX ORTIZ FEATURING LUCKY LUCIANO – 7PM AND 9:30PM, FRI. & SAT., JUNE
14-15: TICKETS: $15 & $10.
ABOUT MGM NORTHFIELD PARK — Labeled the "Boriqua Beast Of Comedy,"
Alex Ortiz is one of the fastest rising stars in the comedy world today.
Along with working comedy clubs around the world, and his many TV
appearances (HBOs Bad Boyz Of Comedy, Comedy Centrals Premium Blend, Who
Got Jokes, and Winning Showtime At The Apollos TKO Comedy Championship),
he has performed for USO Tours in 15 different countries! His high
energy laugh a minute style is guaranteed to keep you In stitches and
wanting more. With a combination of life stories, and voice impressions
that are uncanny, Alex Ortiz puts on an unforgettable show.
ABOUT MGM NORTHFIELD PARK
MGM Northfield Park is Ohio's award-winning gaming, dining, and
entertainment destination, located on the Northfield Park harness racing
grounds, which offers more than 200 live harness races each year. The
racino offers more than 2,300 gaming devices; an array of dining options
such as Kosar's Wood-Fired Grill, Concerto Italian Kitchen and TAP
Sports Bar; unparalleled live music and comedy events at Center Stage, a
concert-style music venue, and The Neon Room, a high-energy lounge; and
hosts guests for a variety of corporate and special events. The property
also boasts a retail shop and state-of-the-art gas service station and
car wash. For more information, visit www.mgmnorthfieldpark.com