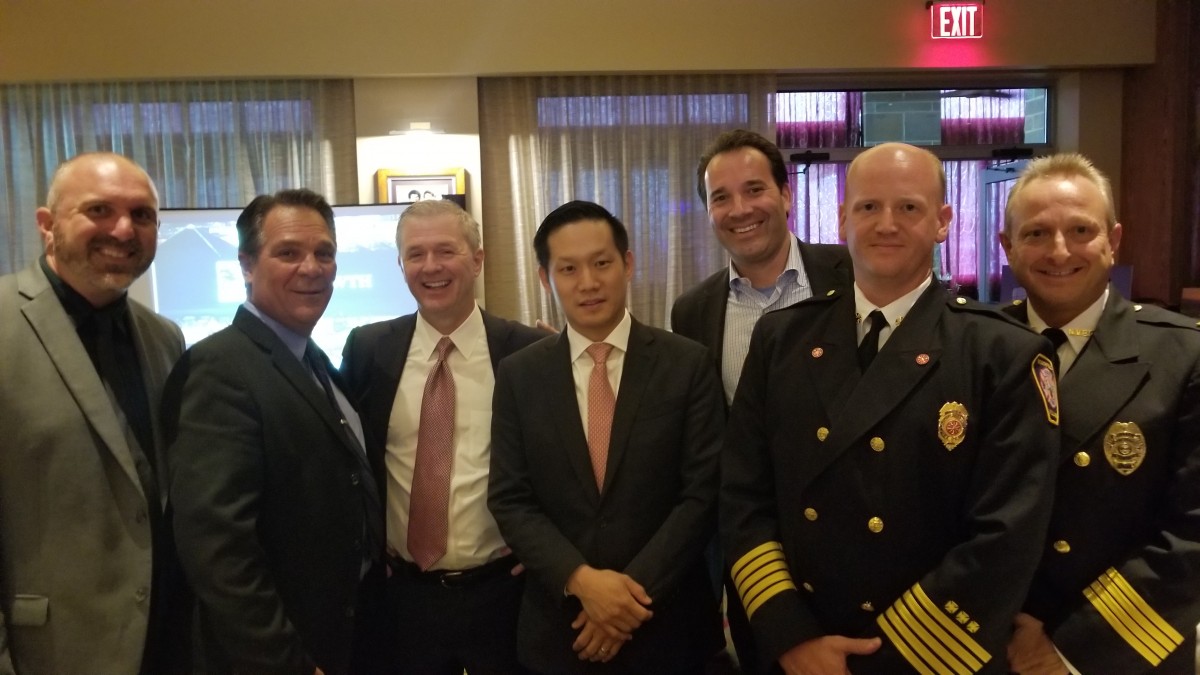 By Victor Milani
Brock Milstein handed over the reigns of ownership officially today to MGM Growth Properties Thursday afternoon at Kosar's Restraunt. The passing of the torch ends a 33 year ownership of The Northfield facility (Northfield Park and Hard Rock) by the Milstein Family. Brock Milstein's father Carl provided ownership beginning in 1985. Milstein commented that he is proud of his family's legacy in Northfield. They took the development as far as they could, and MGM Growth Properties will take it to the next level. While sad to leave, Milstein is happy to leave the operations in the capable leadership of MGM. The name of the venue will not change at this time, and there will be very few changes.
Representing MGM Growth Properties in the photo are Andy Chien, (CFO), and James Stewart (CEO). Representing Hard Rock were Brock Milstein and Mark Birtha. Northfield Village Mayor Jesse Nehez and  Council President Nick Magistrelli also attended.
I would be remiss to say on a personal note a huge debt of gratitude to Brock Milstein and his family for what he accomplished in Northfield Village. His legacy will be etched in the stone, bricks and mortar that is the Northfield Park/Hard Rock foundation. Thanks to Brock Milstein on a job well done. You will never be forgotten.