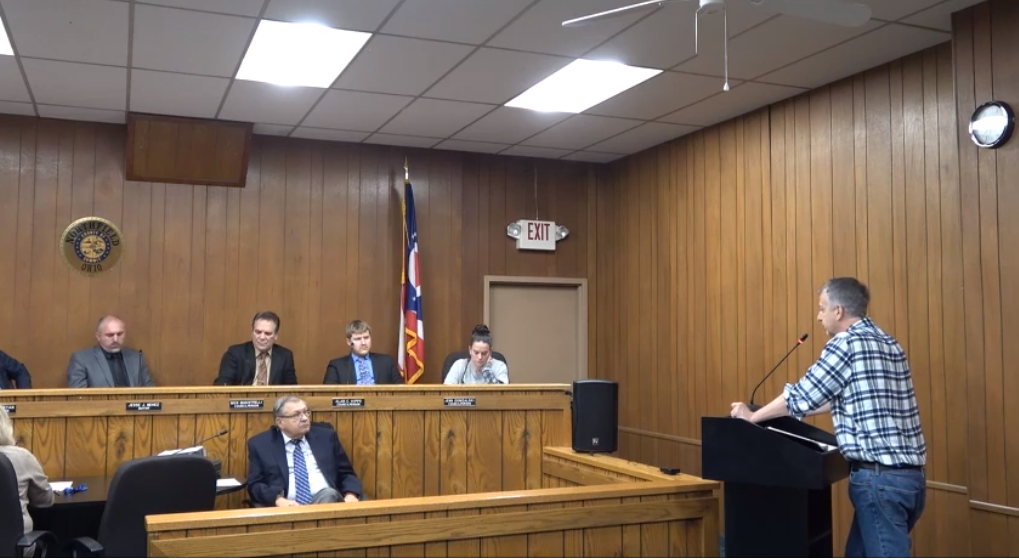 By Victor Milani
Northfield Village Council met on Wednesday (1-9-19).  Nick Magistrelli was appointed again as the council president by a unanimous vote. Northfield (Summit) Plaza Howard Shafron spoke about the new openings and the Plaza and the Ledge Road Plaza as well. The Ledge Road Plaza will soon welcome OH Theater, in the venue that was formerly the Event Center (next to Peppers). The owner, Orville Hentley wants to add a stage to the venue where dance recitals, school dances, different concerts, and meetings can be held. See related drawing below: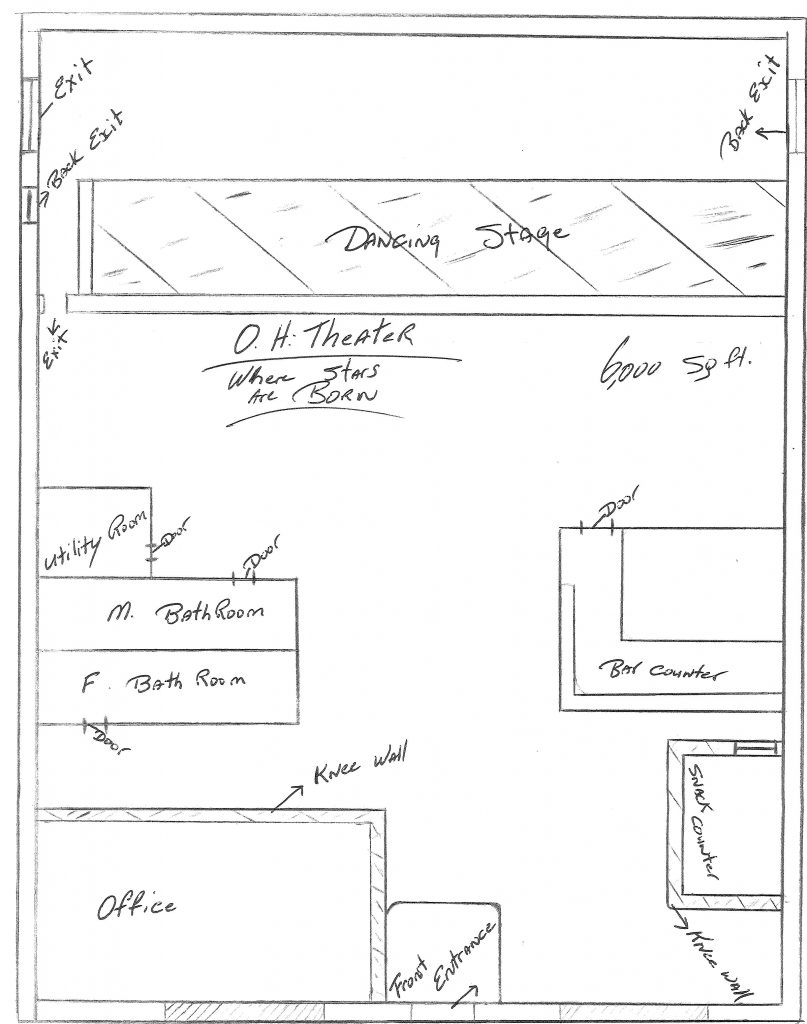 A liquor license must be approved by council for the sale of alcohol. According to Howard, the other changes coming to the plaza are:  Steve's Sports will be replacing Swampers. They are a similar graphic tee shirt business.  The Brazilian Ji-Jutsu facility will open next to Onyx. The long-awaited Nail Salon will finally come to fruition soon as well!
The change of the sign ordinance was put on second reading by council. All other legislation passed. The vote to hire part-time Finance Assistant Shannon Conway went to a 4-2 vote, with Councilman Czerr and Vojtush voting no. Conway will work an average of 24 hours a week, at $21.00 per hour.
Click here to view the police report.
Click here for the meeting agenda.
The meeting can be seen below on the Nordonia Hills. News' video.  The next meeting is 1/23/19.