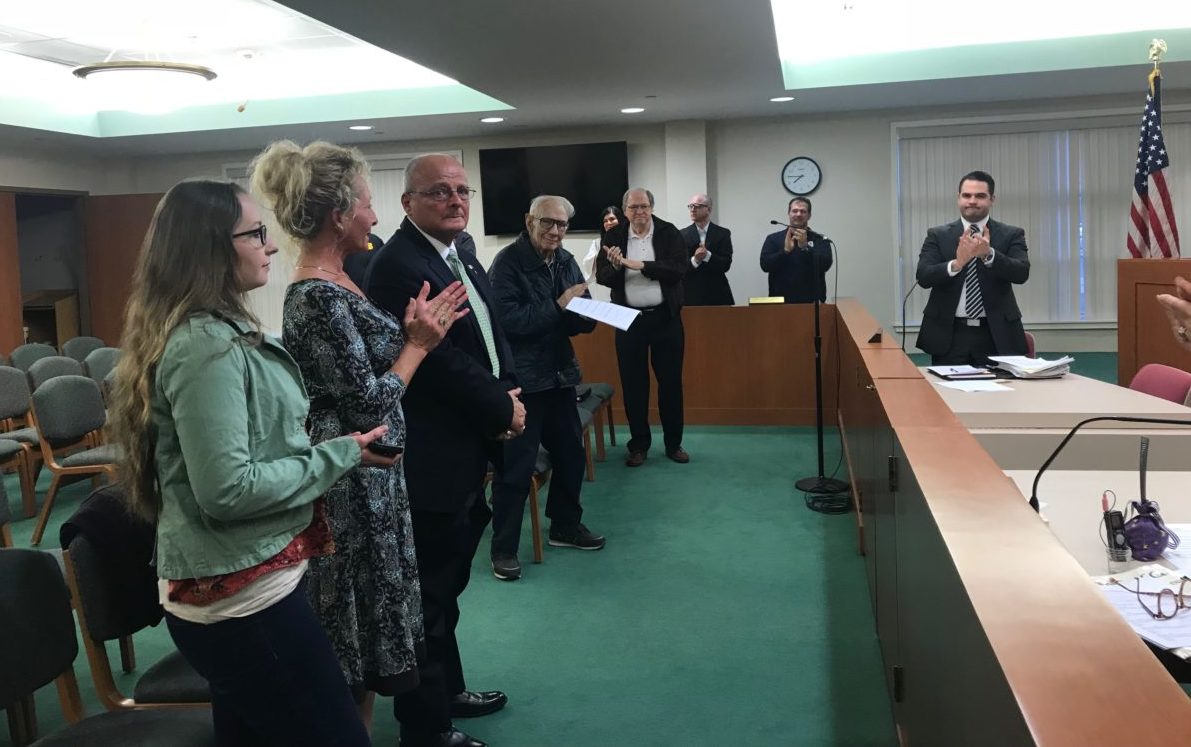 By Victor Milani
Macedonia Mayor Joe Migliorini and Council recognized Police Sgt. Ken Turley for his 30 plus years of dedicated service to Macedonia residents. A resolution was read and passed by Council for Turley, who has been instrumental in writing the history of the Macedonia Police Department, and the Veterans Memorial. He has been a full time officer for 23 years.
Mayor Migliorini in his report announced the School Safety Summit held this week in Macedonia was a success in bringing all public elected officials and safety personnel to a summit to discuss school safety in Nordonia schools. Mayor Migliorini cited the need for more school resource officers in all Nordonia Hills schools. He stated that drugs, and now violence have to be addressed in school operatives. The Mayor also attended a meeting at the Hard Rock to discuss ways for surrounding Nordonia Hills communities to unify efforts to promote The Hard Rock through Gateway streetscapes. Also in attendance were Northfield Park/Hard Rock CEO Brock Milstein, Northfield Village Mayor Jesse Nehez, Walton Hills Mayor Kevin Hurst, and Oakwood Village Mayor Gary Gottschalk. The Mayors agreed to apply for state funding to enhance the Rt.8 corridor coming into the Hard Rock in their communities.
The Service Department reported that 76 tons of asphalt patching had been done so far this year. One final pass for leaf and twig pickup will be completed soon. Seeding of lawns effected by the late pickup will also be done. April 21 is Earth Day Cleanup/Arbor Day in Macedonia. Volunteers will be shuttled around to areas needing attention. They will be supplied with garbage bags and lunch as well. Call the Service Department for times on that day.
The Macedonia Recreation Center Construction has started on the locker room expansion! Here are some pictures provided by the Macedonia Recreation Center.
The Finance Department has received 277 refund applications so far. The are being processed in conjunction with R.I.T.A
Chief Tim Black of the Macedonia Fire Department dispelled social media comments that an aerial ladder truck could be refurbished, citing a cost of over $700,000. The purchase of new aerial ladder truck for $1.2 million would replace the current model, which is twenty six years old.
For more detailed information on the meeting WATCH THE ENTIRE VIDEO BELOW!