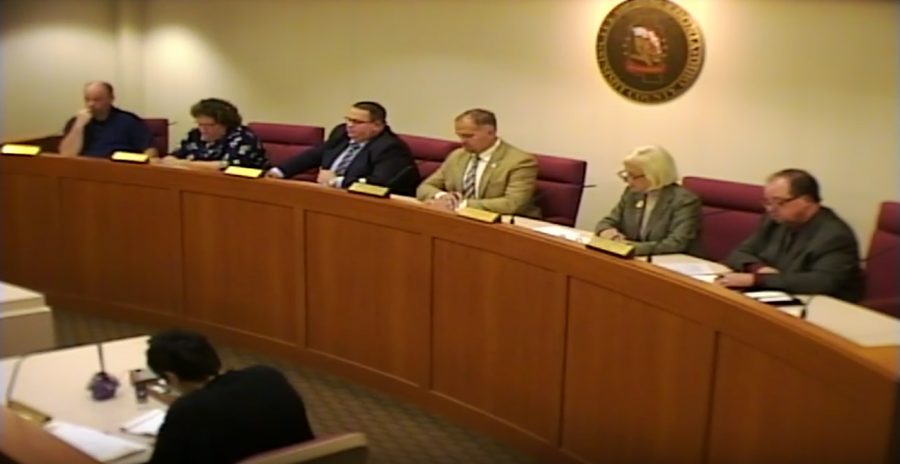 By Victor Milani
The Macedonia Council met on Thursday for their regularly scheduled meeting. During Mayor Nick Molnar's report, he outlined some possible purchases that could be made upon passage of the levy. The fire department would see a new hook and ladder truck and ambulance, and additional staffing. The Police would receive new cruisers, body cams, an 800 radio system ($400,000), plus additional staffing. The Service Department would see an increase in personnel as well as updated apparatus. The failure of the levy could result in the Nordonia  High School and Ledgeview Resource Officer being eliminated, and three firemen being released from the force, as well as services available to residents that they now enjoy. just to name a few.
Mayor Molnar attended a Mayors Assn. Meeting where one of the topics discussed was the decline in retail business, and the upsurge in the technical industry job field. Molnar is actively seeking those businesses to come to Macedonia. Mayor Molnar wanted to assure residents that the few isolated incidents in crime recently happen everywhere, not just Macedonia. Chief Golden and the Mayor pointed out that all suspects were apprehended. Mayor Molnar stressed that the Macedonia Wal Mart has less theft than those in Streetsboro or Bainbridge. Chief Golden stated that only one car has been stolen from the Macedonia Commons parking lot in the past five years, and Macedonia is a safe community.
Paving will continue on Crow and Berkshire as well as the Bird and Indian streets the next few weeks. Last Friday, Ledge Rd. was opened for traffic in East and Westbound lanes.
Trick or Treat will be held Oct.31 from 6-8 pm. The Wizard of Oz Fest is this weekend at Longwood Park. The Macedonia Rec Center will be closed for the annual maintenance from Oct. 22 to Oct. 28. See attached for the road closure for two weeks beginning Oct 22. by the Norfolk railroad tracks.