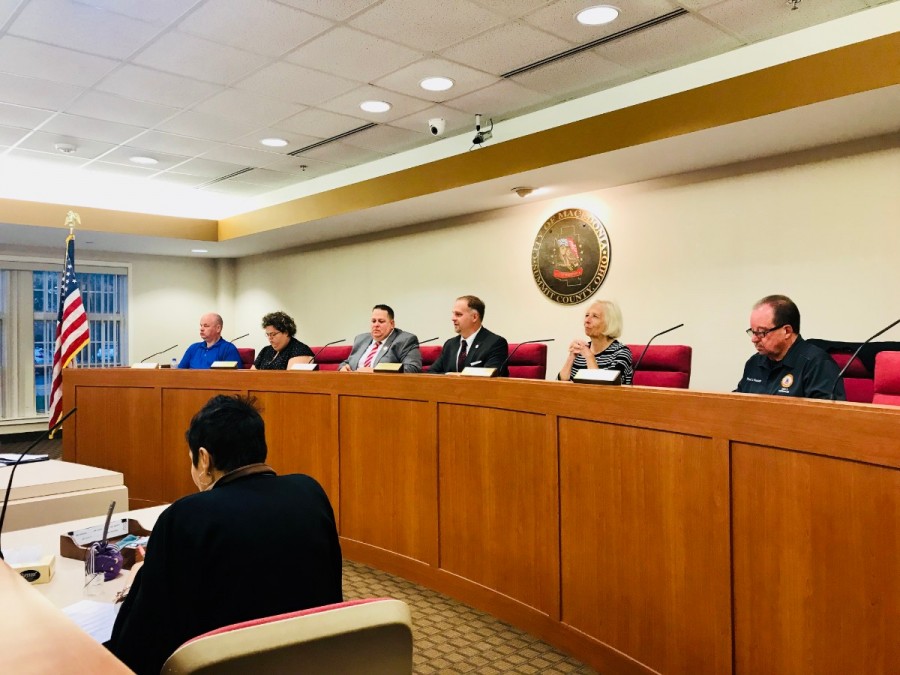 By Victor Milani
Councilor Shane Barker attended his first meeting since he replaced former Council President Nick Molnar. Molnar replaced Joe Migliorini, who resigned as Macedonia Mayor. This is Barker's second stint on council, having been appointed by council and the Mayor. Barker had previously served years ago as a Macedonia Councilman.
In Council meeting highlights, new additions to the Macedonia Fire and Police were made and sworn into duty. A $30,000 grant was announced for renovations to the Senior Center Community Room. Upgrades to the kitchen and bathrooms are planned with the funds.
Mayor Molnar and Council passed a resolution urging the state to re-allocate the surplus funds( $ 320 million) received from cities and villages. Macedonia has lost over $600,000 from this method of funding by the state.
Mayor Molnar reflected that a passage from  1962 by former  Mayor Long that issues back then still holds true today. A strong fire and police force must be maintained for a community to move forward. The Mayor strongly urged the residents to pass the upcoming levy to maintain the level of quality by the safety forces.
Crow Rd. will be the next road project, with Ledge Rd. being completed in the next two weeks.
A dining and etiquette class will be held by the Recreation Center at Casa De Angelo's for ages 8-15. The day is Oct.14 from 3-5 pm. The Pumpkin Painting in the Park will be held Oct. 21st from 1-4 pm. If it rains, the event will be moved inside the center. The Wizard of Oz Festival. will be held Sept. 28,29, and 30 in Longwood Park. This event is not sponsored by Macedonia.
.For more in-depth details, You are invited to watch the meeting in its entirety below: