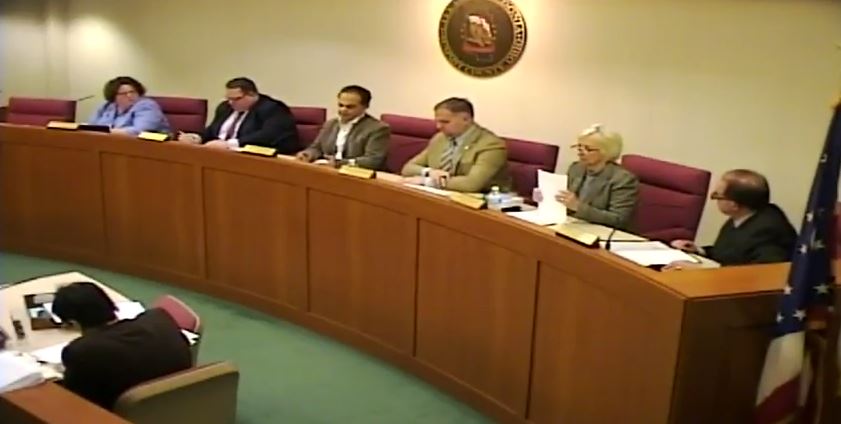 By Victor Milani
City of Macedonia Council Thursday voted to place a .25% income tax increase on the May 8, 2018. Seniors wouldn't pay any increase. The levy money would be split with the service and police departments receiving 30% each, and the fire department getting the remaining 40%. Service Department Director John Hnottavange, would use his new funds towards building a facility to house nearly $900,000 in vehicles and equipment indoors, Fire Chief Tim Black would like to purchase a new aerial hook and ladder truck and add additional part time fireman. Police Chief John Golden would like to add an additional detective, upgrade the 911 system, and purchase 800 mghz radios. The council's vote to place the increase on the ballot was unanimous. Councilor Jan Tulley was somewhat apprehensive with her yes vote, stating it might be to early to go back to the voters due to the voters having approved an increase last year for roads and maintenance. She would vote yes to allow the voters to decide if the increase is needed. Council President Nick Molnar said if approved, it should be decades before they would have to go back to the voters for further increases. Mayor Joe Migliorini stated the increase is vital, so the robbing Peter to pay Paul cycle ends. Mayor Migliorini stated that Macedonia is only carrying over only $1.2 million dollars in unencumbered funds, not nearly enough to retain key personal, and make necessary vehicle and building repairs. If approved the increase would go into effect July 1st, 2018.
Macedonia Recreation Center Director Angela Manley stated in her report, that new treadmills, spin bikes and other equipment upgrades are in the process. The whirlpool is operative again, after a boiler needed replacing. And the members are happy that 50 fitness classes are now included in the cost of a membership.
For these items, and so much more, watch the entire Macedonia Council tape, as well as the JEDD meeting held prior to the meeting!
JEDD Meeting video
Council Video