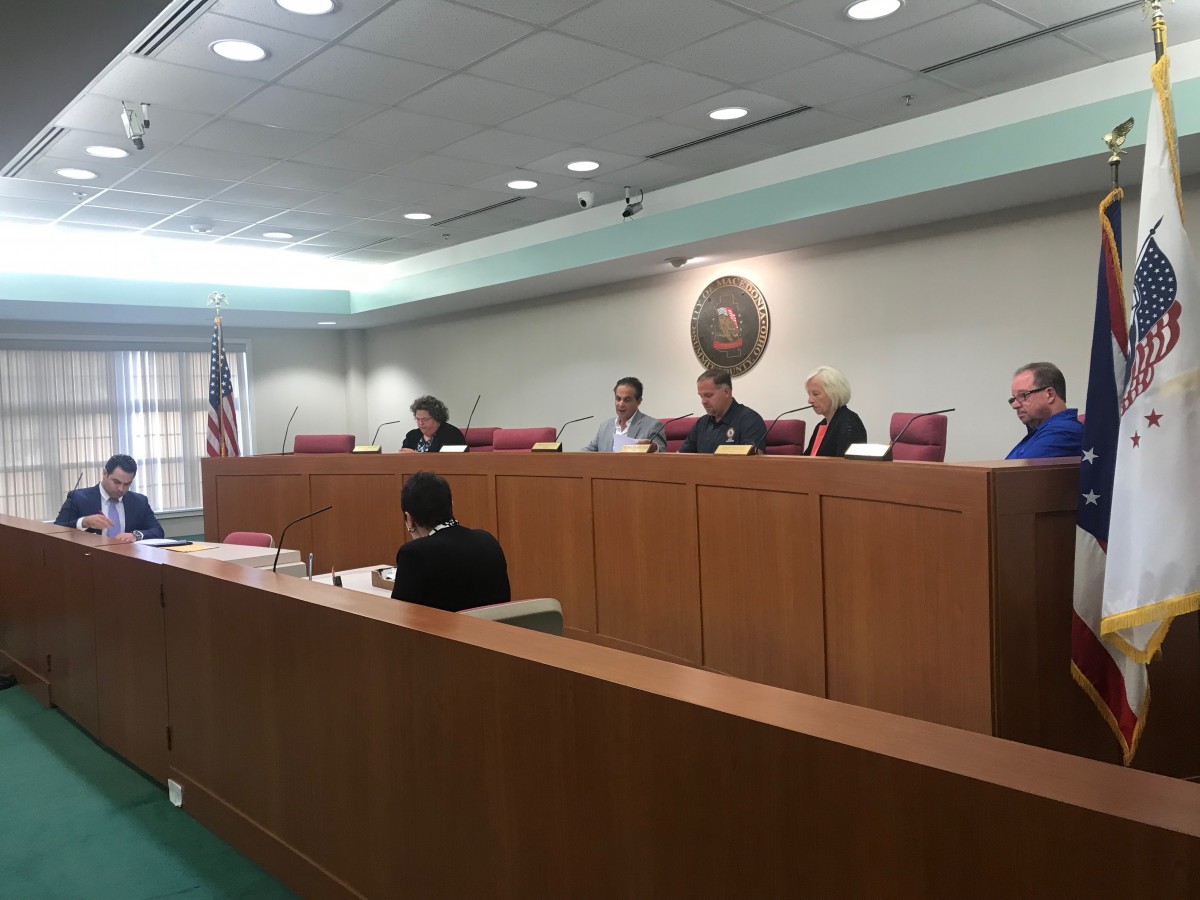 By Victor Milani
The city of Macedonia Mayor and Council had their final meeting before the Summer Break Some Highlights from the meeting: During audience comments. Mark Porter, representing resident Kurt Laubinger asked for Macedonia to address a zoning issue on one of the Laubinger's buildings, in which a printing firm currently operates  Resident Cathy Loya requested some answers to her long standing storm water issues. And former Councilor Sylvia Hanneken expressed her views on a recent Macedonia Finance meeting that she attended.  Ms. Hanneken opinioned that some residents don't feel the need  for a further levy when (her figures) revenues are up 26%, The City of Macedonia is in the top 13% of median household in the state, and feels that Council and the Mayor should concentrate on making the City budget more manageable.  She further stated Macedonia now saves over $1 million dollars annually  by not having to make payments on the Rec Center or Town Hall Building loans, which were retired in 2016. During New Business Council members claimed Ms. Hanneken figures  were  misleading in her comments and figures. Unfortutalty Ms. Hanneken was not present to hear the Mayor and Council's rebuttal, as she left after making her comments. You can view on the video   for further comments on Ms. Hanneken's editorial from the rest of Council and the Mayor.
Council President Nick Molnar  stated that Macedonia has many needs, and that the carryover in the general fund is only $200,000. Molnar said "This is the reality of where we are at".
Mayor Migliorini stated Macedonia is fiscally "Stagnant", and that only 9.3% of the real estate goes to Macedonia. Losing $650,000 in the local governernemt fund, the loss of inheritance tax has made matters worse. If the .25% levy fails. Macedonia might have to cut three fireman.
The  Mayor proclaimed July 14th as India Festival USA Day Embracing Diversity. A proclamation was presented. There will be an Indian Festival July 14th 1pm – 8pm. More info here.
Nino Monaco  was hired as the new full time Macedonia Building Commissioner. He has many talents and can save Macedonia money due to his expertise in areas that were being sub-contracted  to outside sources before.
Angela Manley reported the Fun Fest was a success, despite some days of inclement weather.
Finance Director Rhonda Hall stated the emergency 911 system will be updated by funds from the emergency reserve account. The total for the system and maintenance cost is roughly $135,000 to bring Macedonia into 911 compliance.
For further Macedonia Council meetings news, you can view the proceedings below!