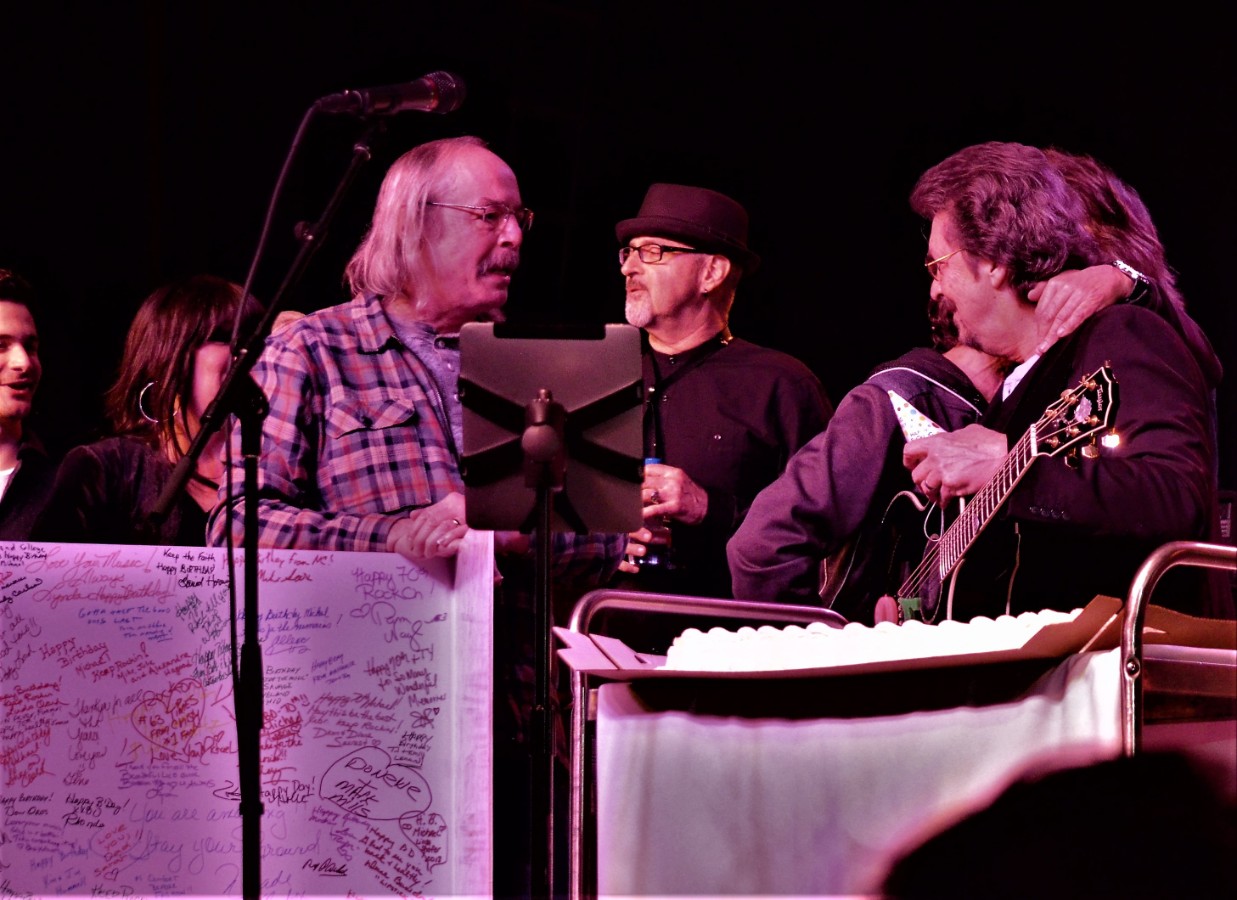 By Victor Milani
Michael Stanley and the Resonators with opening act Donnie Iris and the Cruisers celebrated Stanley's 70th birthday at the Northfield Park/Hard Rock Rocksino Sunday night. It was a night that Stanley 70, and Iris 75, didn't act their AGE!! Both acts aren't ready for the rock n roll rocking chair by any means!
Iris belted all his hits (Ah Leah, Love is like a Rock, Merrill, The Rapper, Do You Compute, etc.) in a nearly one hour set. For over 35 years, Iris has set the musical bar high for Stanley to match as his opening act. Sunday was no exception as his voice is stronger than ever. Mark Avsec , Marty Lee and the rest of Cruisers have been a tight unit for decades as Iris's backing band! The Pittsburg native showed the energy that rockers half his age would die for!
Stanley had to cancel his Christmas shows due to a quadruple bypass surgery. Three months later Stanley put on a 3 hour show that proves he is back in the saddle again. Backed by his band, The Resonators, Stanley knocked out 19 songs, old and new favorites. From the first song to the encore My Town, Stanley's voice was strong. He paced himself and joked he had a stool waiting just in case he tired. He didn't need it as he put on his usual stellar show. Favorite songs, Lover, Midwest Midnight, Nothings Gonna Change My Mind, Winter and Another Night in America were some of the hits played. The Resonators were tight all night and Jennifer Lee on backing vocals sounded as good as always. Video clips from local celebrities were shown before the show, and a cake was rolled out midway through the show by Stanley's daughters, Bill Louis from WNCX, and other friends came onstage with a 70th birthday cake. It was a night of comeback and celebration by Stanley gave the sold-out crowd a reason for them to celebrate as well. Thank God for the man who puts out great music!! His over 50-year career doesn't appear to be slowing down!
All Photos by Victor Milani