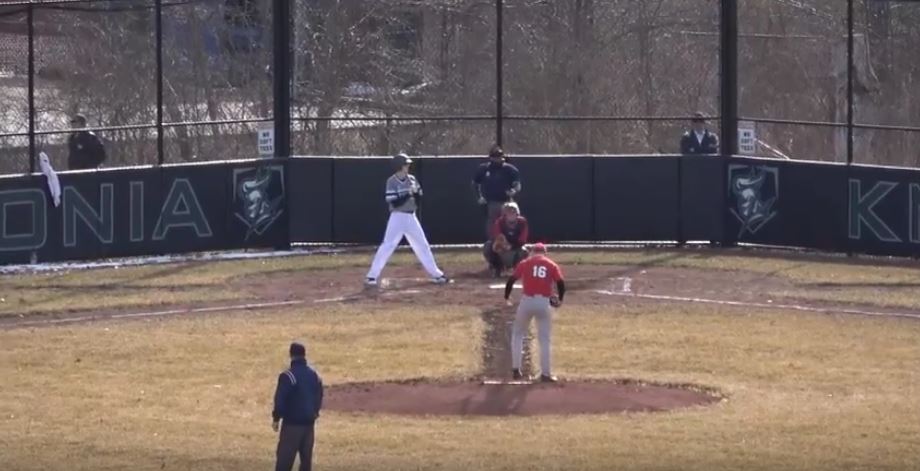 By Victor Milani
Coach Drew Hoisington, now entering his sixth year as head coach, leads the Knights into this year with high expectations. Coming back from last year, where the Knights finished one game behind in the National Conference standings behind Hudson at 10-4 (15-10 overall), it seemed frustrating at times after starting the season at 7-1 in Conference play. This year will be a dogfight as all teams in the National Conference can beat anyone on any given day.
Offensively, the Knights look to improve, while defensively they look strong. Losing top hitters Dan Heiser and Trey Crockett to graduation will make the task that much more difficult. Sophomore Mike Hamrick, Junior Brendan O' Donnell and Junior Peter Toula will split the catching duties. Senior Mason Mimms will handle the first base chores after a season last year where he hit .279. Junior Robbie Levak will start at second base this year, coming off last season hitting a solid .308 with 18 RBI's. Trying to fill the big shoes of shortstop Trey Crockett will be Nick Heiser and Peter Toula. When not on the mound, Senior Blake Williams will play third base. The outfield will be O'Donnell in center field, coming off last years.273 average. The left and right field spots will have a rotation of senior Nick Priest, juniors Joey DeRusso, Jake Krause, Nick Heiser and Vince Varner, and sophomore Luke Jackson. Pitching for the Knights this year will consist of seniors Nick Kovacs, Dylan Hiles, Blake Williams, and Sammy Blazenyak. Opportunities on the mound will be available for Juniors DeRusso, Varner, Krause, and Kyle Chonko. Sophomore Nick Heiser will also be in the mix for time on the mound.
The assistant coaches this year will be Matt Brooks and Anthony Ciocca ( varsity), with John DePiore (junior varsity coach) and freshman coach Matt McRitchie.
The Knights started off the year losing their first game to Wadsworth 2-1. They hope to rebound playing Wadsworth again this week.
Video by Matthew Simonitis