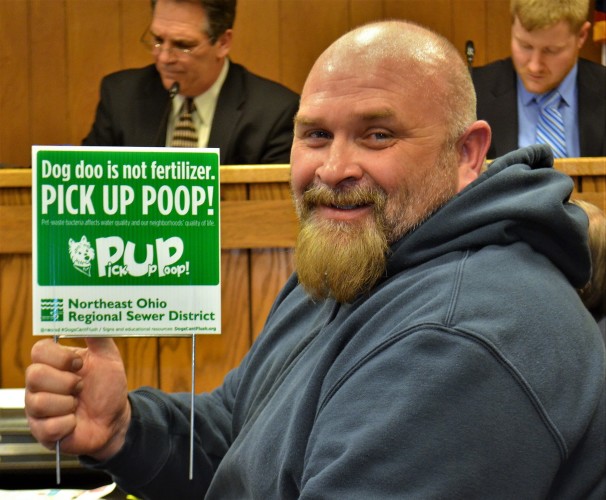 By Victor Milani
The Northfield Village Council met on Wednesday and made one young man happy, and some charitable groups happy as well. Mayor Nehez and Council recognized Nordonia Senior Anthony Perrine with a proclamation acknowledging his 195 Lb Division 1 Ohio High School wrestling title. Anthony is the first state champion from Nordonia since 1999, and was applauded by family members, council and Mayor Nehez (see related article here).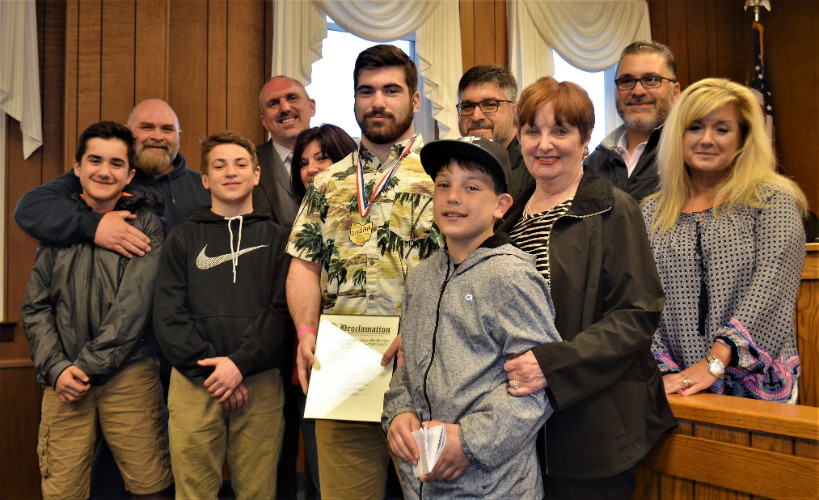 The council also approved of donations of $500 to the local young lady Tessa Puma, and the Tessa Strong campaign. A young dancer who recently lost her leg. The outpouring of support for this courageous Nordonia Hills' youngster have been phenomenal. The other $500 donation was to the Cerebral Palsy "Meals on the Runway" event to be held in Twinsburg. Andrew's Heroes, an autism charity from the Akron Autism Society was also recognized with an upcoming event. The United Methodist Church of Macedonia on April 22nd from 10 am-1pm, will hold a bake sale, shopping and Chinese Auction drawing to benefit the Akron Autism Society via the "Andrew's Heroes Walk team.

Jason Walters received Council's approval for the purchase of a camera for sewer viewing, and also presented signs from N.E.O.R S.D. to warn the dogs from defecating on residents lawns. The P.U.P. (Pick Up Poop) signs can be acquired on a first come, first served basis at the Ledge Rd. Service Dept. Officer in charge, Sgt. John Zolgus gave his report of the need to put on an additional full timer officer. The Engineer's, Fire, Police and Service Departments complete reports are also attached below for your viewing.
The "The Spotlight on Northfield Village Show" with Mayor Jesse Nehez, with this month's guests Fire Chief Jason Buss, and Village Engineer Richard Wasosky.
Police Department Report
Fire Department Report
Engineer Report
Service Department Report
Save
Save
Save