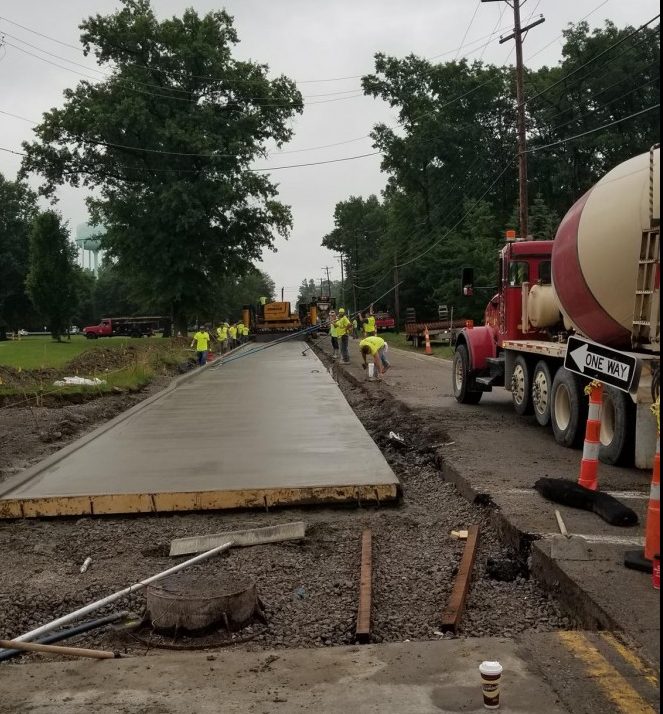 By Victor Milani
Mayor Nehez and Council convened last night at a regular Council Meeting. Council voted 5-1 to approve and accept the Overlay Plan to address the Route 8 corridor. The plan gives the option for a developer to purchase 120 additional feet in back of an existing business for additional parking and space. Councilor Keith Czerr was the only dissenting vote. Council also put on first reading the issue of open air markets, that has become antiquated since adopted decades ago. The ordinance will be tweaked to a more modern verbiage. For more in depth news in Northfield, The Northfield Village Departments reports to the council are listed below.
---
Click here for the Fire Department Report for June 2018
---
Click here for the Police Department Report for June 2018
---
From the Desk of H. Jason Walters… Dept. of Public Service Village of Northfield
We are currently in the bidding process for residential trash removal.  We are asking for the option of curbside recycling, this would obviously be at a greater cost, but much more convenient for residents.  I would encourage residents to email us your thoughts on curbside recycling vs. having a community recycle bin like we currently have.  Another option would be to have a 96 gallon tote for trash and a 65 gallon tote for the re-cycling.  Again, these options would cost residents a few more dollars per month, most likely.  We will know exactly how much once bids are submitted.  So feedback from the Village of Northfield residents is encouraged to:  adminassistant@northfieldvillage-oh.gov
Ledge Road project, while we know this has been an extreme inconvenience for the community, we apologize.  The good news is the contractor is ahead of schedule.  The contractor's goal is to have the project completed by the end of August.  The west bound lane is scheduled to be paved Thursday, June 28th at 6am.  Once the lane is paved, driveway aprons and sidewalks will be completed.  Once the westbound side is complete, they will excavate the eastbound lane and pave that side along with the driveway aprons.
Department of Public Service Report, June 27, 2018
Pot Holes – We are working on patching. If anyone knows of an area that needs patching please email me.

Point of Sale Inspections – To date this year we have completed 51 point of sale inspections on residential properties, and 33 of those homes have sold.

Property Zoning Violations – To date this year we currently have 23 property violations pending, with many carried over from 2017, that are still in progress.

Vacant Property-Grass Cutting Violations – We have 21 properties that we are cutting grass on, with some carried over from 2017, that are still in progress.

Vehicle Maintenance – The 1994 bucket truck is at a repair shop that specializes in bucket trucks. The boom has a severe hydraulic leak and is completely unsafe. They have to remove the boom and replace the hydraulic line cluster. We are hoping that is the extent of the repair, as it is not an inexpensive repair. Our mechanic is working on a few repairs on a couple of our other trucks.

Ledge Rd Phase 2 Project – Thursday, June 28th they are schedule to pave beginning at 6am.

Reilly Sweeping – Our streets were completed this past week.

Month of May Village Spring Cleanup – Went very well. We collected 155 tons of waste in the cleanup from residents during the cleanup. Resident appreciate this program very much.

Shred Day – Was Saturday, June 2nd, from and went very well, was busy during the entire three hours with residents shredding.

Storm & Sanitary Sewer Projects – We have begun planning for the Fell sanitary sewer replacement from the end of Fell to Smith Park, the end of Washington the storm sewer to handle the water issue and we two smaller storm water projects: one on Maple and the other on Kennedy.

Catch Basins – We have three catch basins in the Presidential sub-division that we had to order castings for. Once we receive those, we will repair those catch basins. We also have a few catch basins behind the Plaza that need rebuilt. All of which we are hoping to complete over the next six weeks.
---