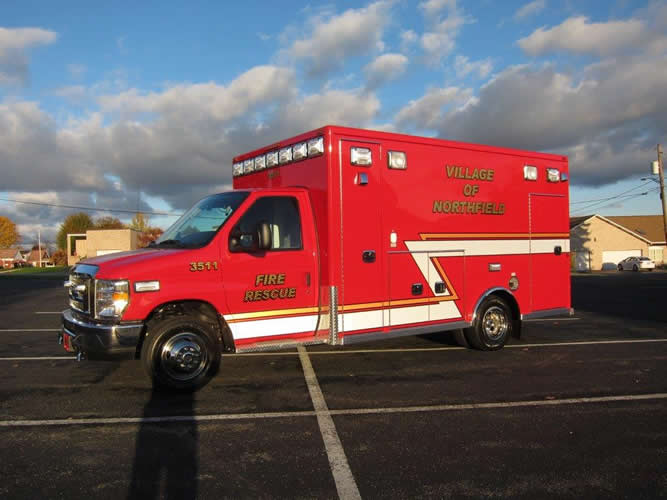 By Victor Milani
Many years ago, in my first term as Mayor of Northfield, Northfield Village had basically lost it's Fire Department due to fiscal issues. Northfield was renting Macedonia at a nominal fee, on a per call basis. Macedonia and Oakwood had made offers to take us over, and eliminate the NVFD as we knew it. With a great deal of help and support from then Fire Chief John Lowey, Gary Vojtush, Bob McNealy, Frank Guffin, Bob Kolacz and current Chief Jason Buss, the Village resurrected from the ashes of extinction. Council persons Bea Greenlee and Linda Bowen were also major supporters in the efforts. I hope I didn't leave out some, as it was a team effort. The parcel of land the current NVFD sits on was donated to Northfield Village by Michael Francis, the owner of the Northfield Village Retirement Community. Northfield also received a grant to help fund the building from Summit County. We had to crawl before we walked as far as progress in shift coverage. NVFD had weekend only, then certain hours in the day in our progression. Finally, a levy was passed to provide Northfield Village with 24/7/365 day coverage. At first, many fireman worked tremendous hours to cover shifts. Hundreds of volunteer hours went into the building of the inside quarters of the fire station.
Never did I think that someday, the NVFD would save members of my families lives. My parents have utilized their services on numerous occasions, as have I personally lately. Response times are between three and four minutes. When every second can mean the difference in life and death, that's important. Be it an emergency transport to a local hospital, or just a lift assist, they are there. The same can be said for Macedonia's group of dedicated men and women that comprise the Macedonia Fire Department.
I just wanted to personally thank Chef Jason Buss and the Northfield Village Fire Department for helping me through my current health issues. I think I speak for everybody in Northfield Village when I say THANK YOU!