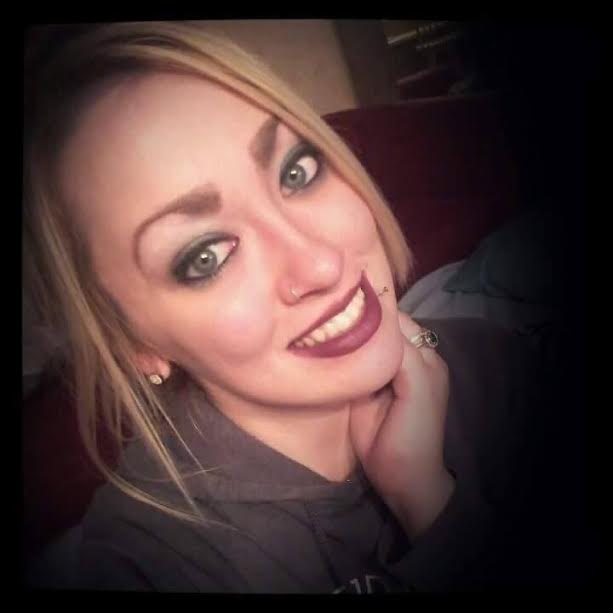 By Victor Milani
We are doing a follow up feature on Nichole Tuma, who recently celebrated her first year of being drug free for the first time in six years! Her story (see article here) was highly acclaimed and admired for the courage and honesty it took for her to tell of her battle with opiates. We at Nordonia Hills. News were overwhelmed with the positive response her story had with our audience. We asked Nicole for a follow up interview, which she graciously has agreed to:
Were you surprised at the positive response you received after your original story was featured on NordoniaHills.News?
Oh my gosh, yes! I knew people were going to see it but I wasn't expecting the amount of responses it received. It was very uplifting.
What were some of the positive comments you received from family and friends?
Some of the positive comments I received from family and friends were that they were proud of me and how encouraging I was to them to share something so personal, and no matter what they will always be here for me especially now knowing what I went through and how much I beat myself up trying to hide something so dark from all of them that they don't want me to ever feel that way again nor go down such a dark path ever again.
Were there any negative comments?
Unfortunately, there was negative feedback, and I mean I can't say I didn't expect it, everyone's entitled to their opinion, that's something that I've always agreed with. I had people say that with this being something so personal I should have kept it to myself and minimize the amount of information I exposed about myself during that time, some people thought I shared my story to glorify it, and again that's their opinion, but I cannot stress enough that the reason for me sharing my story was that the addiction epidemic around here is so bad, people choose to shut it down and push it aside because it's embarrassing, and I'm not going to say that it's not, but there's people out there who need to know that it's okay to step forth and get help, I understand it's hard to swallow your pride and admit you need help, and you messed up, especially when there's people who immediately knock you for having a problem rather than reach out and try to help one another. I was upset with the negative comments I did receive but the positive feedback outweighed it so I brushed it off, like I said everyone's entitled to their own opinion and at the end of the day that's not what makes me or breaks me.
Do people that may not have known of your struggles, look at you differently now?
I did receive some messages from friends and family who didn't know what I had gone through until reading that story say that they do see me differently than how they once knew me. Everyone knows that there's so much more to that story, and that was just a breakdown of where it started, to how I got to where I'm at today. Those messages are the ones that get me emotional because no one's ever really going to know what exactly I went through being active or through my recovery but the fact that they can see the change in me is what matters most because I fought so hard to better myself, and get to where I am today.
Have you ever considered drug counseling as a career choice, seeing what a positive effect it has on people with abuse issues?
I have never really thought about being a counselor, however regardless of the thought or not I still want to help others who are in need and are struggling.
Your boyfriend Matt must be extremely proud of you. What were his comments after the story was published?
This makes me smile, because he is 100% supportive of my recovery and was very proud of me. We've known each other for many years and recently started dating within the past year, going on almost 9 months. I believe timing is everything and that he is a true godsend, he and his son Mason are one of my main reasons to keep pushing through every day. Not only do I want to be the best I can be for them, I want nothing but the best for them as well. Matt has shown me how to love again, and truly be happy all without having to rely on drugs every day as I once did. It's such an amazing feeling.
What is your vision of yourself in five years?
I envision myself in five years just as happy and healthy as I am today. I would like to hopefully be married and have kids of my own as well but whatever God sends my way I'll surely be satisfied with. I would like to help more people as well along the way and continue to my story.
Do you now consider yourself somewhat of a role model for people who have addiction issues?
I really wouldn't consider myself a role model, just because everyone has their own program and work it how it works best for them, some people may not agree with my program. I'm clean I'm not sober, some people don't agree with that and as I said many times throughout this everyone is entitled to their own opinion. It works for me though and that's all I'm going to say. I have an amazing support group of many friends and family who will never let me fall again to where I once was. I'm an open and honest person today, I'm not going to portray to be something that I'm not because others may not agree with it.
Are you considering other job opportunities now?
As stated in the other article I am currently a bartender and a rep for a beer company, I am always looking for new opportunities such as Jobs. I would like something a little more standard, Monday through Friday, 9-5, but I'm also content and love my current job and customers very much. So, we'll see what happens over time.