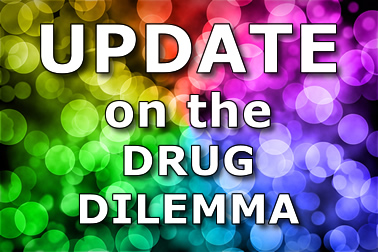 By Victor Milani
The following is Northfield Center Trustee Paul Buescher's response to the Release/Bond of Brandon Higham, the alleged Northfield Center Drug Dealer.
I would like to add as a former Mayor of Northfield Village and Vice President of NordoniaHills.News, I wholeheartedly agree with the comments and editorial from Trustee Paul Buescher on this issue!
UPDATE ON OUR AREA'S DRUG DILEMMA
"Let's put these criminals behind bars where they belong!"
As previously reported in my last newsletter, a drug dealing suspect was arrested last Saturday after an undercover operation here in Northfield Center by the Summit County Drug Task Force. The suspect, Brandon Higham of Garfield Heights, was charged with drug trafficking. The investigation is continuing and more charges could be filed in the future. Unfortunately, I just learned late yesterday that Higham was released from jail on a $10,000 signature bond! I'll bet our Drug Task Force members are not too happy about that!
Drug overdoses continue to plague our county, including our Nordonia Hills communities. According to the Summit County Public Health District, there were fourteen (14) overdoses reported just since last Friday! Three of those occurred on the same day that included the overdose death of a Northfield Center resident. And this is just one of several overdose deaths that have occurred in our Township in just the past year.
Judging by the feedback that I am receiving and the nearly 20,000 hits on the "reprint" of my newsletter on the www.Nordoniahills.news Facebook page, many people are interested and concerned with this subject. It's obvious by the comments received that there are a lot of you out there who have information involving both buyers and sellers of these deadly drugs. Most of you are probably not aware of the fact that there are 'parties' taking place where the partiers are purposely overdosing and then having their 'friends' administer Narcan to bring them back from the edge of death! I find that almost unbelievable but it's true. Revealing what you know could easily save the life of a neighbor, a friend or even a family member.
The people are the primary eyes and ears of law enforcement. As the well-known saying goes, "If you see something, say something." There are several ways that you can do this ANONYMOUSLY. The first option should be to contact the Summit County Crime Stoppers by calling them at 330-434-2677 or online at www.summitcrimestoppers.org. Doing so will create a paper trail for follow up investigation by law enforcement. Your other choice would be the Sheriff's Office by calling 800-932-3695. They also accept anonymous calls and should respond to an occurring event.
Look folks, I know that some of you are scared and therefore hesitant to get involved but we have to do something to rid our area of this plague. These dealers thrive and depend on your silence to continue their deadly trade. Watch your neighborhood for suspicious persons and vehicles. Watch for unusual vehicle traffic involving short "in and out" visits at homes – Get license numbers and descriptions, etc. Think about helping out. Let's put these criminals behind bars where they belong and hope they stay there!