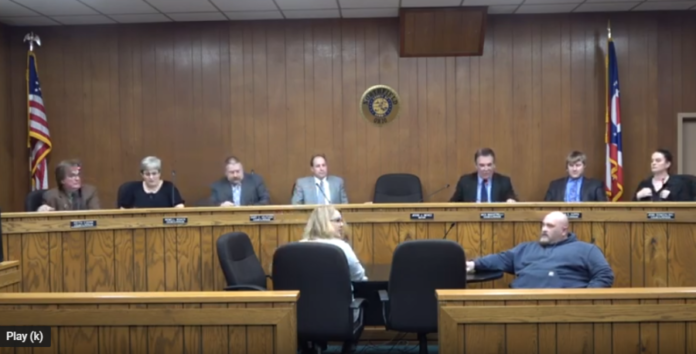 By Victor Milani
Northfield Village Approves of Sign Ordinance
Northfield Village Council (Mayor Nehez was absent due to vacation) met on Wednesday (2-28) night. Council President Nick Magistrelli presided over the meeting in Mayor Nehez's absence. Council agreed to all legislation that was on the agenda.  See agenda here. The sign ordinance passed after 3 reading and public meeting to discuss the verbiage. Councilor Keith Czerr voted against passage. Councilor Gary Vojtush questioned how they could pass legislation on the 2019 budget, or put on first reading without having the time or final numbers ready to view. Finance Director Tricia Ingrassia stated that what appears tonight is just a draft and not the final budget. The county needs some estimates concerning the annual 2019 budget, due March 1. The finance committee will meet later this month to go over the final budget, for councils approval.
Salt Loader
Service Director Jason Walters reported that the salt loader needed an $800 repair, due to damage done by salt erosion. Walters stated that they have ¾ of the salt bin filled at this time. There were a few trees down and garbage cans hurled into roadways due to the wind damage this weekend.
WOW Cable
Mayor Nehez, in his report to council read by Magistrelli, stated that he and Jason Walters had been receiving complaints by residents concerning  The WOW Cable Co. running lines and digging trenches in Northfield Village for cable TV usage. Council President Magistrelli indicated that the Village can not keep them out of Northfield Village because they are a utility company. Magistrelli indicated that they should be finished in the next three weeks, and it provides residents with another cable tv option other than Spectrum. WOW is currently in Northfield Center as well, preparing to provide cable service as well.  See Paul Buescher's latest report here. The agenda and all legislation for this meeting are listed below. The other Northfield Village departments heads will have reports at the next meeting.