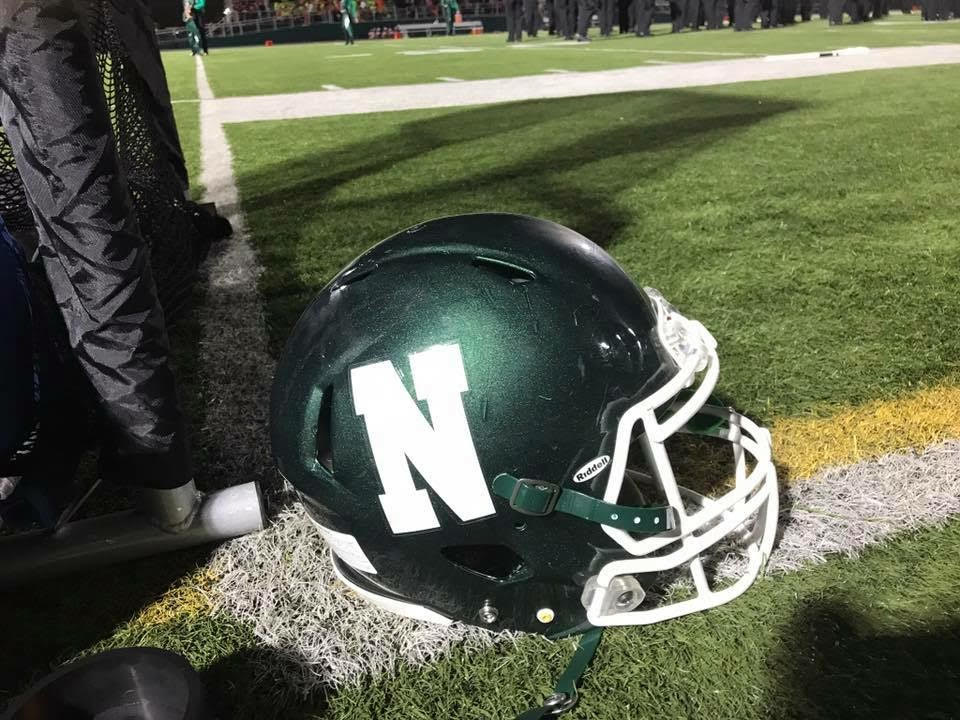 After a GREAT 9-2, PLAYOFF APPEARANCE SEASON, these Nordonia Knights were honored to have been named to the Northeast Inland All District Team-Division 2:
FIRST TEAM OFFENSE: QB ROBBY LEVAK CB AND OFFENSIVE STAR NYLES BEVERLY.
SECOND TEAM: LB BRENDAN O'DONNELL, KICKER EVAN WIEHE, JULIUS JONES END and WR
HONORABLE MENTION: COLLIN FLYNN, COLLIN MCCONAHY, DYLAN SCHNEIDER, AIDEN BELL, RYAN LEE. and JORDAN JONES.
NOTE: Nordonia Coach Jeff Fox and his staff and this group of young men went from a record of 2-8 (last year) to a 9-2 SEASON, AS WELL AS A PLAYOFF APPEARANCE this year.
The 2018 Nordonia Knights have made the community NORDONIA PROUD.