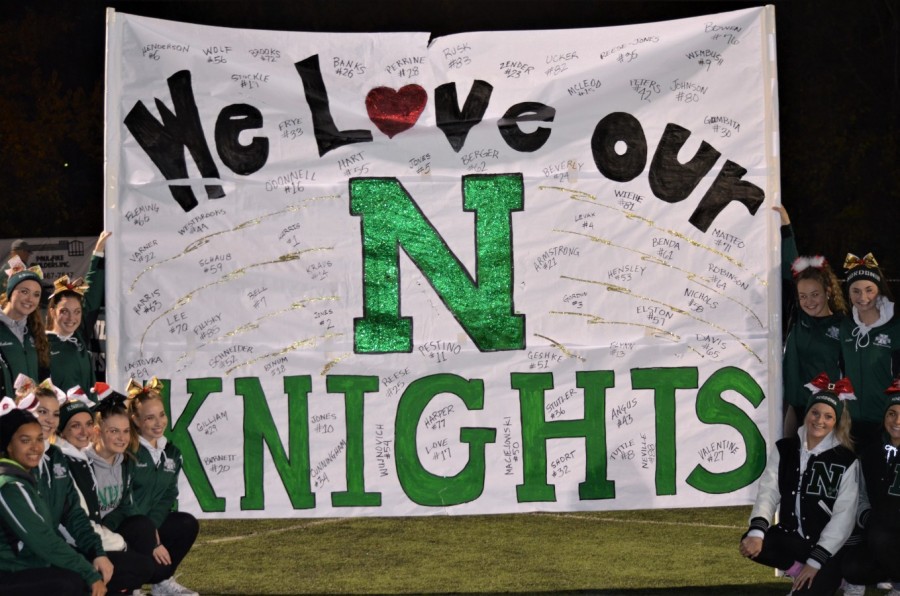 By Victor Milani
The clock struck midnight on the Cinderella team of the playoffs, for the Nordonia Knights. Although losing 43-38 to Riverside in a dogfight, the Knights have nothing to ashamed of! With their remarkable 2018 season. after a dismal 2-8 record last year, no one dreamed this team could bounce back to a 9-2, playoff team! Actually, Nordonia fell 3 yards short at the end of the game to continue this fairy tale year. Coach Fox, his staff, and all the gritty players made this a memorable season that the NORDONIA HILLS COMMUNITY can be proud of! THANKS TO THE KNIGHTS FOR A GREAT SEASON…GO KNIGHTS!!

Click to see some great pictures from the game from Cleveland.com
More details about the game from Cleveland.com here.
This video created by Nordonia High School students. Commentary by Jacob Malensek and video by Devin Parish. These students belong to the Digital Journalism and Sports Broadcasting Club
4th quarter https://t.co/HPlY2jv6RV

— Joe Clark (@DrJoeClark) November 3, 2018
---
Yes! Way to go! Knights winning at half time! 🏈 Amazing performance @NordoniaBands ! Can't wait to see your competitions this weekend! 🎶. #GoKnights 💚 #ProudToBeAKnight 💚 pic.twitter.com/pPZg4ugKPB

— Dawn Monroe (@nordoniamonroe) November 3, 2018
---
I may be dressed for play-off football but the skin squad is still rocking paint!! #footballinnovember #goknights pic.twitter.com/sq2FfDI6D1

— Jessy Archer (@JessyArcher) November 2, 2018
---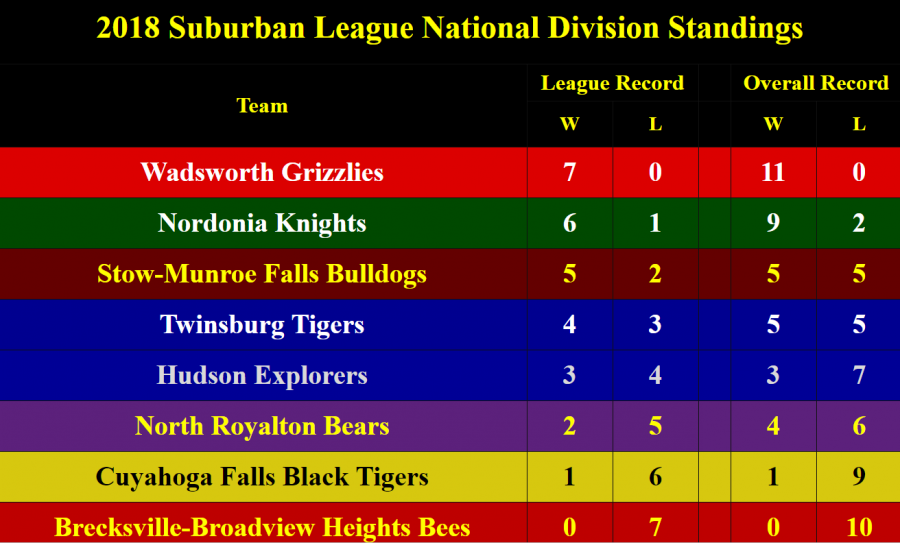 CHANNEL 19 VIDEO OF THE BANDS AT HALFTIME LAST NIGHT
Halftime Nordonia leads Riverside, 21-7

Posted by Cleveland 19 News on Friday, November 2, 2018
CHANNEL 19 COVERAGE OF KNIGHTS HEARTBREAKING LOSS 43-38. COACH JEFF FOX INTERVIEW AFTER THE GAME.
Friday Night Under the Lights: Thousands of fans came out for the start of Northeast Ohio's high school football playoffs. Catch all the scores and highlights now with Tony Zarrella and Mark Schwab.

Posted by Cleveland 19 News on Friday, November 2, 2018
Our new Knight is here!!! Thanks for the donation, Petermann Bus! pic.twitter.com/CtMCHa1ARO via @DrJoeClark

— Nordonia Mascot (@nordoniamascot) November 3, 2018
ALL PHOTOS BY SAM MILANI. THANKS FOR A GREAT SEASON OF CAPTURING THE KNIGHTS WONDERFUL SEASON! See more of his great work here.