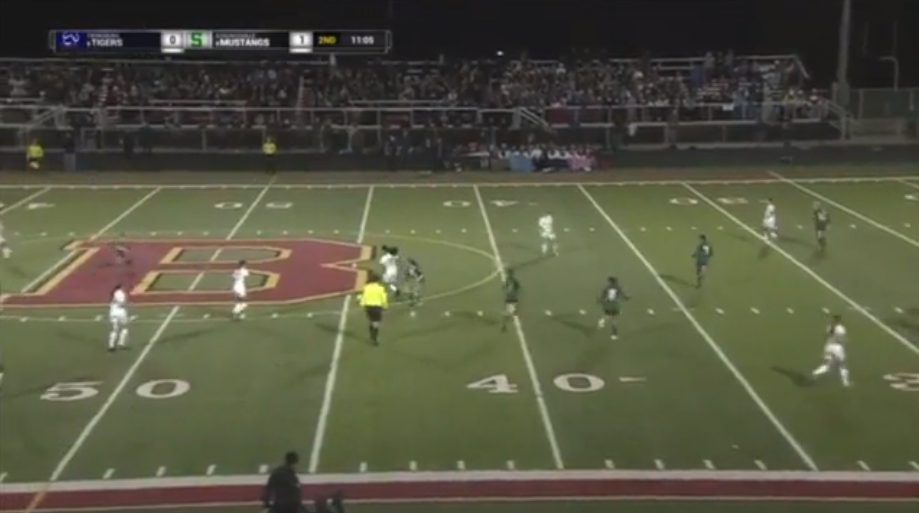 By Victor Milani
The headlines are misleading, but at the same time true. The state semifinal soccer match between two powerhouses, undefeated teams, Twinsburg and Strongsville, had all the ingredients to a classic match. The first half was a scoreless struggle. Unfortunately,  the second half is when the "robbery" occurred. Each team is allowed 11 players on the field during play. For whatever reason, Strongsville used 12 girls on the field throughout most of the second half without anyone noticing the disparity, violation of using an extra player. Video footage of the game provides cold, hard evidence of this miscarriage of justice. One could hope the referees, both coaches, and officials at the game could count to 12! This blatant, unfair advantage went on for most of the second half without notice. Strongsville won the game 1-0 and now goes to the state final tomorrow.  Only after looking at game tape afterward, was the 12th player discovered. There is blame and now shame to go around. The blame goes to the referees for not catching the 12 girls on the field. I understand both coaches being caught up in the heat of battle but I find it hard to believe the Strongsville coach wasn't cognizant of the unfair advantage.
This game in my estimation should be forfeited, and replayed, with referees that can count to 12.  The  SHAME goes to the referees AND The OSHAA, the governing body of Ohio State High School sports. The OSHAA  gave a lame excuse that the decision is final and the case is closed. Twinsburg officials have threatened to file an injunction to this heinous decision They could have done the right thing, and mandated a new game. The won't admit a mistake was made, and rectify the matter with a rematch.
It may be to some, just a girl's high school soccer match. These girls for months gave the hearts and souls to get one step away from the championship. Twinsburg went undefeated, as was Strongsville. I can't fathom how the Strongsville coach would want a tainted victory.  Games should be won or lost on a level playing field. I feel sorry for the Twinsburg team that they had to learn a cruel reality that life isn't fair. Neither is playing 12 against 11. If I were from Strongsville and it's coaches, I would want to know that they earned the victory, not that they got away with robbery! BELOW  IS A RECAP OF THE EVENT FROM  CHANNEL 8.