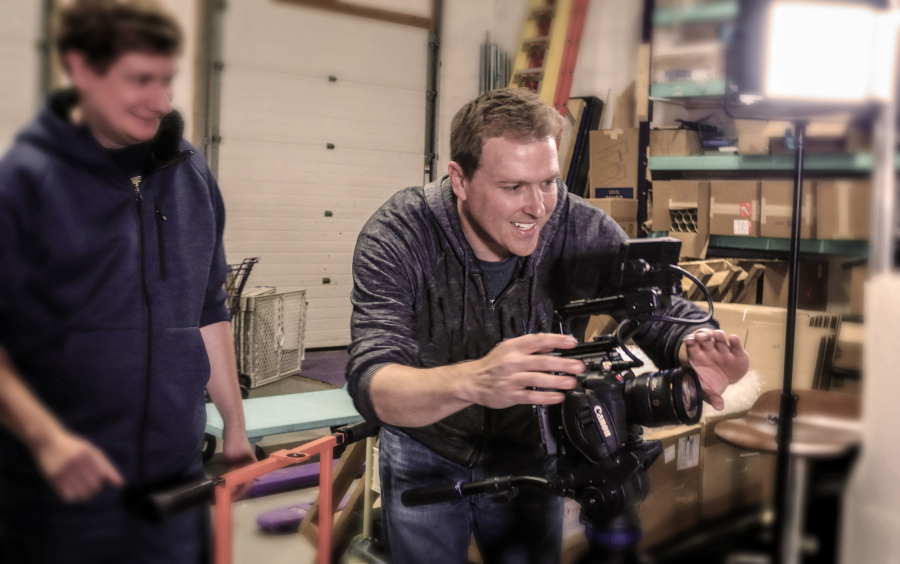 Ribbon Cutting Ceremony and Open House for Frame One Media
MACEDONIA, OHIO, November 30, 2018 — Ribbon cutting ceremony to be held at 2 p.m., followed by an evening open house at 6 p.m. Raffle to include grand prize of free video services. Frame One Media's new offices are located at 830 East Aurora Road in the Center Pointe Plaza.
Frame One Media will be opening its doors to the public for a behind-the-scenes look at northeast Ohio's newest, full-service production house. The ribbon cutting ceremony will take place from 2 p.m. until 3 p.m., where members of the media and local business community are welcome to mix and mingle. Attendees are encouraged to bring business cards for a raffle that could award their company with a free video service. The event is made possible through the support of Nordonia Hills Chamber of Commerce and City of Macedonia. Light refreshments and snacks to be served.
For those unable to attend the daytime event, Frame One will be hosting an open house that evening from 6 p.m. until 8 p.m. Guests can take a tour the office, meet the staff and take a closer look into the work of Frame One Media. Beverages and hors d'oeuvres will be served.
Each event will raffle off several small prizes. Winners will need to be present to accept their gift. The grand prize drawing will take place near the end of the evening open house. The winner of the free video service is not required to be present and will be contacted within 24 hours. Terms and conditions of the services apply.
Who we are: Frame One Media is a full-service video company, specializing in visual storytelling for clients down the street, across the country, and around the world. We approach each project as a unique story, combining the high quality of a big studio with the personal client engagement of a boutique production house. Be it a promotional piece, commercial video, educational or demo product for your website. You have a story to tell. Let us help you tell it.
For more information: Matt Pallotta Owner/Producer matt@frameonemedia.com 440-794-1798 www.frameonemedia.com.