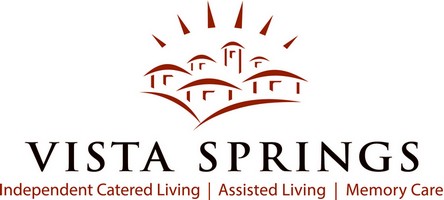 Vista Springs, the leader in resort-style living for seniors, announced today the sale of its 100-unit luxury property located in Macedonia, Ohio. Vista Springs Macedonia opened in December 2015 and was the first of four Cleveland-area senior communities developed to date by Vista Springs, which is headquartered in Grand Rapids, Michigan.
"We have reimagined what senior living can be, and we're proud that we brought first-class luxury senior living care to the city of Macedonia," said Vista Springs Chief Executive Officer, Lou Andriotti.  "Vista Springs is growing rapidly, and we have major new development plans that will be announced soon. We are accepting community member applications for two new properties that are nearing completion. Vista Springs Ravinia in Independence, Ohio, is just a short distance from Macedonia, and Vista Springs Trillium Village in the historic Village of Clarkston, Michigan, are both communities slated to open in early 2019.  Vista Springs presently owns nine senior care communities in Michigan and four in Ohio.
"As we strive for excellence in the care we provide our community members, we are continuously aligning our goals with the needs of those we serve," said Andriotti.  "We've created a model of care for seniors who appreciate our luxury branded communities, and our future developments will feature even more resort-style amenities and higher-end deluxe service offerings."
Andriotti continued, "Our growth strategy includes staying abreast of opportunities that are good for our community members, our employees and our investors. We are confident that the sale of our Macedonia property will be beneficial for each of those groups."
"Vista Springs Macedonia has been sold to American House Senior Living Communities, based in Southfield, Michigan, an independent operator that recognizes the value of this beautiful property and the service excellence we created in this community.  They assumed full management control at closing on September 13th, 2018 and we expect that they continue to provide exceptional care for the community members under their own brand name."
Vista Springs recently celebrated its sixth anniversary, and during that short time, it has repurposed and restored abandoned school buildings into beautiful new senior communities. It has acquired successful operations and made them stronger.  It has purchased struggling businesses and invested in management, training, renovation, service expansion and marketing to make them thrive.  And as the company has done in the Cleveland market, Vista Springs has built new communities from the ground up.
Vista Springs' leadership sees important opportunities ahead to serve an aging population that deserves to be treated with dignity as they need more physical assistance and care related to memory issues.
"Vista Springs resort-style living is enhanced by our Full of Life promise," said Andriotti.  "Our vision for the future is clear, our service model is proven and our growth has no physical boundaries.  The future is bright for our company because we are committed to strategic expansion by serving our community members, our employees and our investors in new and innovative ways. We are limited only by our own imagination and the courage to push beyond what is already known."
"Vista Springs offers its congratulations to the future owners of the Macedonia operation and wishes them all the best as they serve the families of that community.  It has been an awe-inspiring experience to work alongside of our valued staff at Vista Springs Macedonia providing the highest standards of service and quality excellence to community members and families that we were honored to serve," said Andriotti.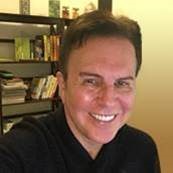 Lou Andriotti, Ph.D., NHA
Chief Executive Officer
Vista Springs
Success Center
2610 Horizon Dr., SE, Suite 110
Grand Rapids, MI 49546
 T  303.929.0896 | F  616.259.8781
Lou.Andriotti@VistaSpringsLiving.com