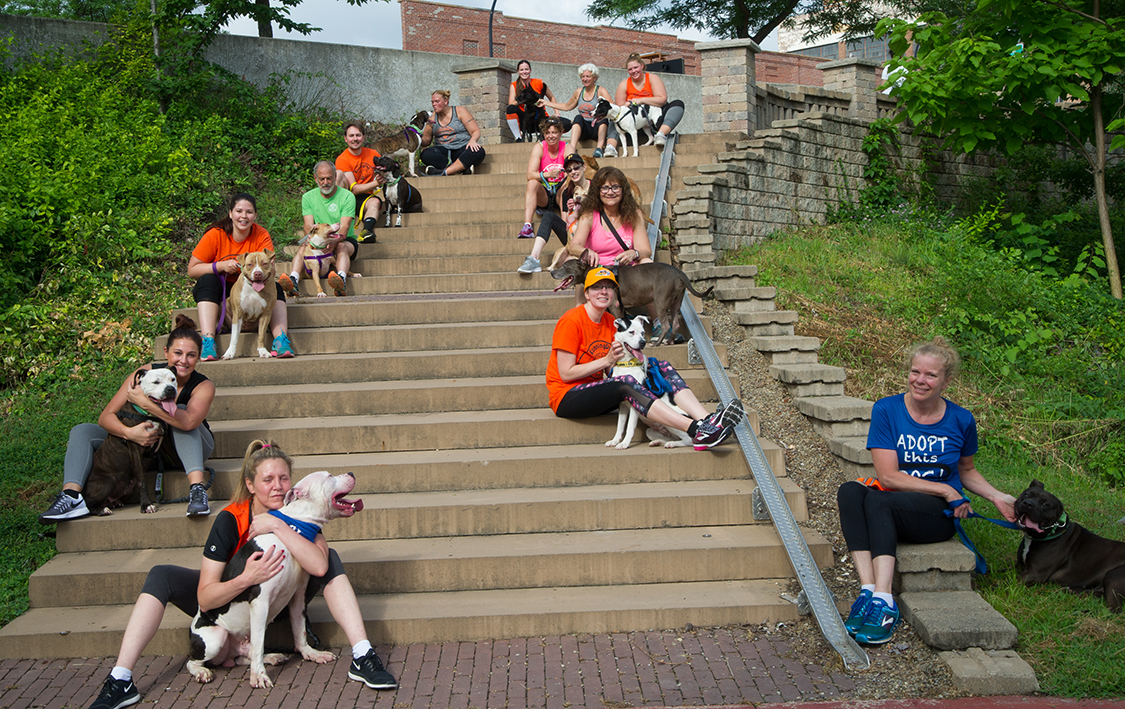 On Sunday, June 24th, volunteers from Running Dog treated fourteen dogs from the Summit County Animal Control facility to a much needed 2 mile pack run. The runners and dogs ran from Animal Control on Opportunity Parkway, to Exchange Street, to the Ohio Erie Towpath Trail and then back to the facility.
"Summit County Animal Control has a wonderful partnership with Running Dog, and we truly appreciate the positive impact the group has on our shelter dogs," said County Executive Ilene Shapiro. "The dogs involved in the pack run are available for adoption from our Animal Control facility, and we would love for them to find their forever homes."
Running Dog is a nonprofit organization located in Summit County whose goal is to give adoptable shelter dogs an opportunity to run as a positive outlet for their energy. The volunteer running group not only helps the dogs to reduce stress, but also promotes the adoptable dogs on social media.
For more information about Running Dog please visit: https://www.facebook.com/runningdogakron/