By Felicia Naoum
As you can imagine, his demeanor was cool and calm like a peaceful island breeze, but his passion was tenfold. He fights for his truth through his reggae inspired music. Ziggy Marley's first words during our interview were, "Hey, what's up?" in a laid-back and nonchalant tone – an unexpected preamble for the passion he was about to share. Being that Ziggy refers to his latest self-titled album as almost an anthem for humanity, I wanted to know what inspired such messages to melody; I wanted to know the truth of Ziggy Marley through music. So, I asked this master of reggae.
The answer is simple. Or maybe not so simple. But it all comes down to one word – love. Yes, it is love that makes Ziggy Marley's world go 'round and his music play on.
From the 'inspiration of his consciousness' to his heart, Ziggy is all about the love. "I mean the basic foundation of everything for me is love really," said Ziggy.
Ziggy is bringing his love of music to the Hard Rock Rocksino Northfield Park on July 3. Highlights from the show will include a variety of Ziggy's songs throughout his career as well as a tribute to the album 'EXODUS,' which is celebrating its 40th anniversary and was recorded by his late father, iconic reggae singer, and songwriter, Bob Marley, and The Wailers.
Through his performance, Ziggy's goal is to spread a message that the world needs to focus on the love and not the hate because, in Ziggy's eyes, love is more common than hate. His glass is half-full so to speak. "There are good things happening in the world…," said Ziggy. In a world where it feels like there are more trying times than good times, Ziggy begs to differ. To him, 'love is the majority and hate is the minority.'
Ziggy believes the good in our world is being downplayed. "Most people are loving people. There's a minority of people that hate each other. We have to remember that. We don't want people to get demoralized, or to get in such a state of mind where the negative, the hate, becomes the predominant emotion," shared Ziggy.
Ziggy fears we may be headed in a dark direction if we're not careful.
"I think that is where we are headed if we keep on just having our own minds, or eyes, or ears be constantly engulfed in the bad things that are happening. While there are good things happening in the world, too…"
We need to "keep our balance," added Ziggy. "And let's not lose our hopes and dreams because of this negativity they keep on pushing on us. We're going to stand up for the best of humanity because the best of humanity is the majority."
Take a listen to Ziggy's song, "Love Is the Rebel" from his latest self-titled album to capture Ziggy's perspective that love wins. Another Ziggy song, "Weekend's Long" emphasizes loving life. Ziggy sings, "Why should you laugh instead of cry, why should you live instead of die; I'll be your reason."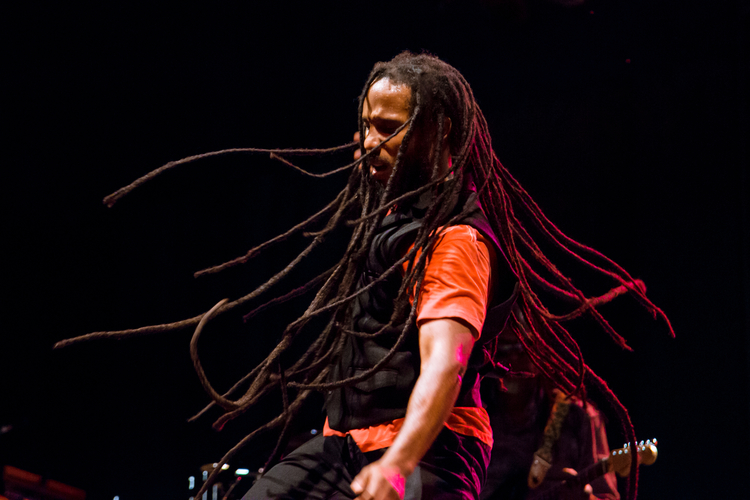 Photo credit: Zach Weinberg
Love is the answer for Ziggy Marley. Love is the momentum that brings Ziggy Marley's music to the world. And, it began with Ziggy's father, Bob Marley, who showed Ziggy that music is deeper than fame and fortune. Ziggy recalled his dad's inspiration when he said Bob taught him that there is a "bigger purpose behind music than just making money or getting fame." Ziggy learned the power of music through his father who showed him that music is made "to deliver ideas to the world." Ziggy has been delivering ideas through music spanning decades. However, Ziggy's heart goes beyond his musical works – spreading his love in more ways than one – Ziggy recently donated musical instruments to Charlie Smith High School in Jamaica. Additionally, Unlimited Resources Giving Enlightenment (URGE) is a foundation by Ziggy Marley that works to raise awareness and action in bettering the lives of children in Africa, Jamaica, and the world.
Through his activism, and positive vibes, inspiration can be found.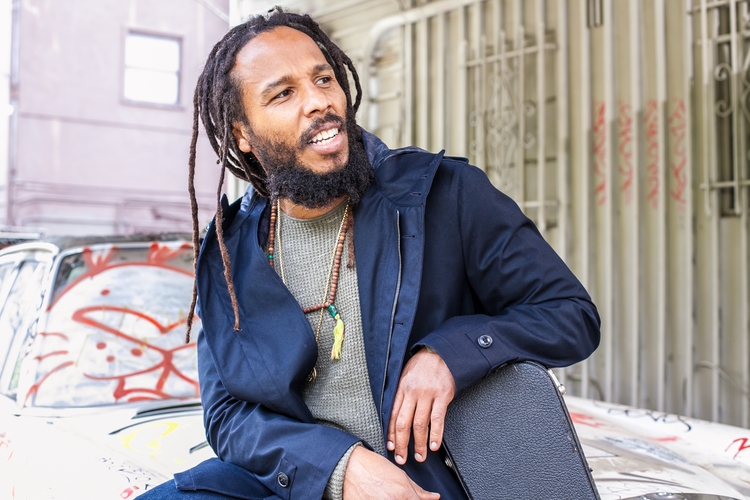 Photo credit: Gregory Bojorquez
I attempt to seek advice on conquering dreams from the performers I interview. But with Ziggy, I didn't have to ask for his advice – it was present throughout our interview. Ziggy shared how our hopes sometimes get lost in all the negativity happening the world. However, Ziggy wants us to remember that spec of hope that still exists in even the darkest of times. To reiterate Ziggy's words, "Let's not lose our hopes and dreams," he said. "Because all of this negativity they keep pushing on us."
Whether he's creating island beats to empower positivity, inspiring the world to dream, or holding onto his notion of love being all one needs, it would be amiss not to mention that love of his is multi-fold. Because fans love Ziggy, too.
"I like the fact that he is not only a reggae artist but is on rock and R&B charts and sings with his siblings. [I] love his voice," said Jacquelin Smith of North Ridgeville.
Another fan was introduced to Ziggy's music through his days of listening to Bob Marley.
Steve Koczan of Cleveland first found inspiration in reggae music when he listened to Ziggy's father, Bob Marley, on WMMS in the 70s. Koczan then became a fan of Ziggy's because his talent and passion were parallel to his father's. Koczan adds, "[I] really enjoy his live albums because his artistry really shows." Koczan also appreciates the transference of culture that reggae music brings the world. "By listening to reggae, it exposes you to the strength and the joy of the Jamaican people, that still shows no matter what trials, or tribulations, they went or are going through."
I shared Koczan's quote with Ziggy who responded with, "Well, I mean, reggae music is a music that establishes itself as a music of upliftment… that energy is something that people need worldwide, not just Jamaican, not just people of my culture, but all over the world…"
It looks like Koczan and Ziggy are on the same page – reggae music knows no cultural limitations as it globally inspires.
Kick off a 'week-long' of work with lots of love from Ziggy Marley on Monday, July 3 at Hard Rock Rocksino Northfield Park.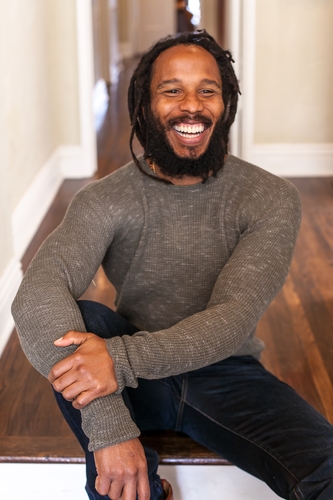 Photo credit: Gregory Bojorquez
Save
Save
Save