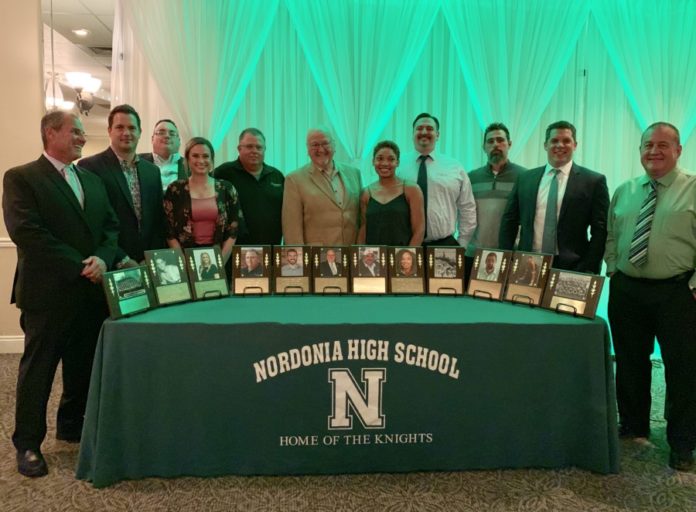 We are proud to say that our very own Victor Milani from Vic's Corner is on this list!
Chad Grether – Wrestling
Breanne Horrigan – Gymnastics, Diving
Jeff Kime – Athletic Trainer
Kevin Kowalski – Football
Don Kuchta – Civic Contribution
Vic Milani – Civic Contribution
Taylor McDonald – Track & Field
Justin Pope – Track & Field
Jarred Tanner – Wrestling
Lenny Trusnik – Wrestling
1977 State Championship Wrestling Team
2002 State Runner-up Football Team
The inductees were recognized prior to Friday night's varsity football game while the induction ceremony took place on Saturday at Gambitta's Party Center in Northfield.  Nordonia conducts a Hall of Fame ceremony once every five years.  In order to be eligible for induction, an athlete must have been graduated at least five years prior to selection.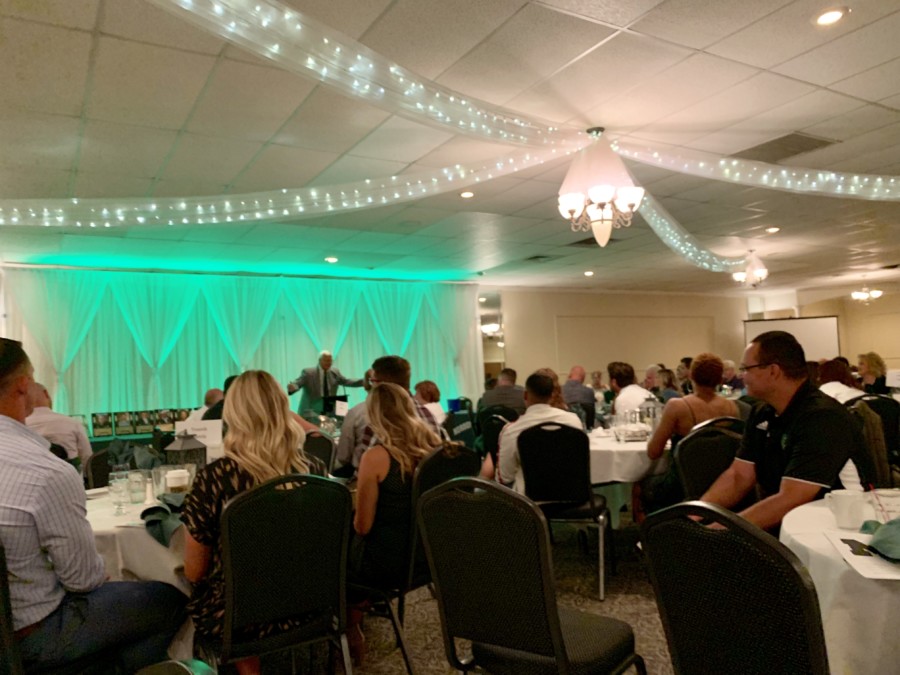 One of the highlight's of the show was Jeff Cole showing the original photo from the 1977 team! In the high school, there exists a large black and white copy near the basketball entrance. Here is the original color version: