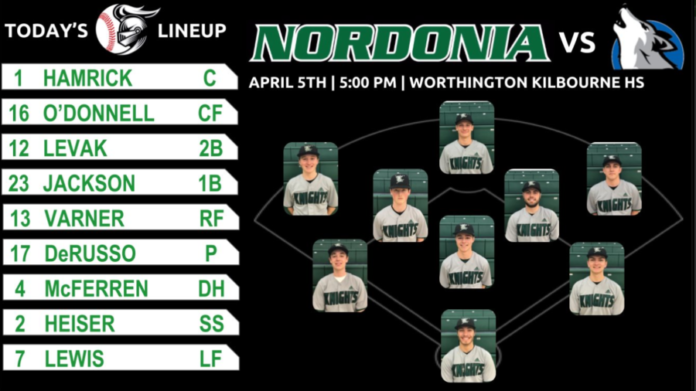 Nordonia Knights was victorious over Worthington Kilbourne, 10-5
Nordonia Knights opened up scoring in the first inning. Luke Jackson drove in one when he singled.
Nordonia Knights scored three runs in the fifth inning. The offensive firepower by Nordonia Knights was led by Aidan McFerren, Nick Heiser, and Justin Lewis, all driving in runs in the inning.
Joey Derusso was the winning pitcher for Nordonia Knights. He surrendered zero runs on one hit over three innings, striking out one and walking zero. Ryan Short threw four innings in relief out of the bullpen.
#27 took the loss for Worthington Kilbourne. He lasted one and two-thirds innings, allowing three hits and three runs while walking one.
Heiser led Nordonia Knights with two hits in two at bats.
#7 went 3-for-3 at the plate to lead Worthington Kilbourne in hits.
"Powered by Narrative Science and GameChanger Media. Copyright 2019. All rights reserved."