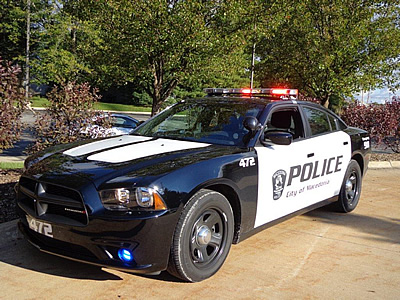 BURGLARY UPDATE!!!
Approximately one week ago we asked people to watch out for burglars working Northeast Ohio. It was pretty generic but clear. People commented asking for more info. Where in Macedonia, specifically? What do they look like? What are they driving? Then, every television station called asking for the burglary reports associated with the post. How many burglaries, where were they, what did they get, how did they do it, etc? There was a reason for vagueness in the post. We specifically said "working Northeast Ohio." We wanted people reading the post to share it with their friends and family across the area. The thought was the more eyes the better. And they did share it! The post went out to over 25,000 people. The message was – be vigilant and watch out for your neighbors. Call the police immediately if you see something out of place. Our standard pitch! But the truth was, Macedonia had no burglaries. We hadn't been hit, yet. But we knew it was just a matter of time. We hoped the post would assist in these criminals being caught before they victimized other communities, terrorized other families. But then our luck ran out. Our time came….
At just after 1:00 PM on Thursday, July 5, 2018 a silver Chevy Silverado pickup truck with two occupants pulled into a driveway off Valley View Rd in Macedonia. Ironically, just south of the police station. A white male exited the passenger side, walked up to the house and knocked forcefully on the front door. No one answered. He proceeded back to the truck and put a hoodie and black baseball cap on. He turned, walked back to the house and started to head around back while the truck backed out of the yard. At this point the home owner opened the front door and asked what the guy was doing. He asked if she saw his black lab. Meanwhile, the truck pulled back up the driveway. The male walked to the truck, got in and it drove off but not before the home owner snapped a few pictures with her cell phone. The resident then called the us.
We flooded the area with officers in marked and unmarked vehicles. We put out a BOLO notifying surrounding departments that known burglars were in the area. We looked and looked and looked. Then, approximately two hours later, a similar vehicle was observed on N Bedford Rd. Units converged and a traffic stop was made. It was the vehicle, it was the suspects, WE GOT 'EM!
Now the work begins. They didn't break into any homes (that we know of) in Macedonia but we believe they are responsible for at least 50 daytime burglaries in Northeast Ohio, minimum! I expect we will receive a lot of phone calls today from various police dept.'s and television stations looking for information. Watch for it on the news!
This reiterates what I have said for years now. When someone knocks on your door you should answer the door to acknowledge that someone is home. I'm often criticized for saying this. Unfortunately, these people miss my point. I've never said you have to throw your front door wide open and say hello but you "answer" by talking thru the door or adjacent window while keeping the door locked and secure between you and the person knocking. Every burglar knocks on the door before breaking in. They do this to see if someone's home. If no one answers they break in. The perfect example is above. This burglar was going to break in to that house because no one answered after he knocked forcefully. He changed into his burglar outfit and was headed around back to do so. He left only after the homeowner answered. In this case she opened the door but only because he wasn't standing there and was headed around back.
I'm amazed when people tell me they won't answer the door if they're home alone. That's their choice but think it's a mistake because of what could happen. If you don't answer the door and the burglar breaks in now he's inside your home with you!!! Isn't it better to have a secured door between you and the burglar and the chance to call 911 if the person doesn't leave. I doubt you would have the same opportunity to call 911 if confronted with a burglar inside your home. And if that isn't enough to scare you these particular burglars are career criminals. Both have lengthy criminal records (30+ years in jail) plus federal gun charges. It's your choice. Acknowledge you're home thru a closed door or pray the person knocking isn't a burglar because if he is and you don't answer he's going to break in.