By Julie D'Aloiso
I was honored earlier this month to become a new member of the Nordonia Rotary
My dear friend Laura Sparano was also installed as a new member at the same meeting. Our sponsor was John Bosco who is currently the President of the Nordonia Rotary.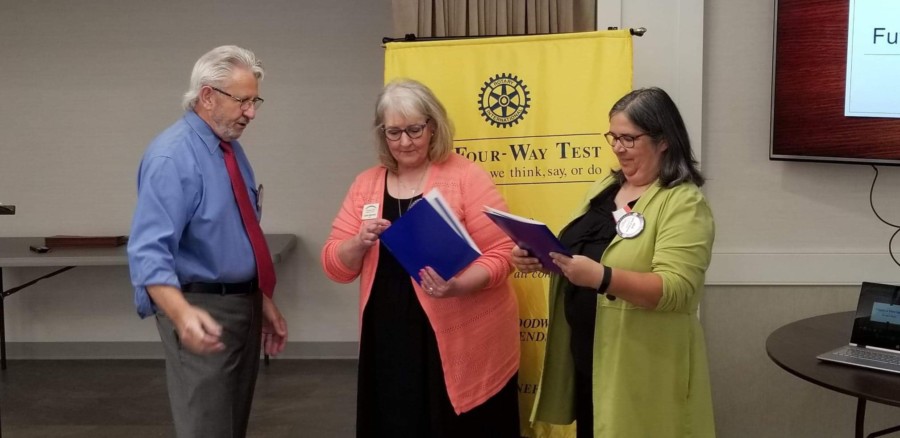 One of the many things that I love about Rotary is the service projects. In the future I will be sharing more info about some of the projects.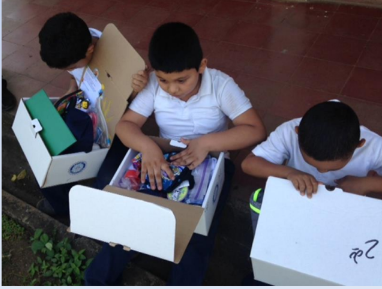 One of the service projects that just wrapped up was the Nicaragua Shoebox Project.
Rotary members were asked to fill shoe boxes with specific items for the children of Chinandega, Nicaragua.
The boxes contained clothing, school supplies and basic items like soap and toothpaste. These shoe boxes are earned by the children that attend school. This incentivizes parents to send their children to school rather than have them help forage in the local dump. They also collected Layette Bags for women who are pregnant or have newborns. This project was organized by the Westlake-Bay Rotary Club.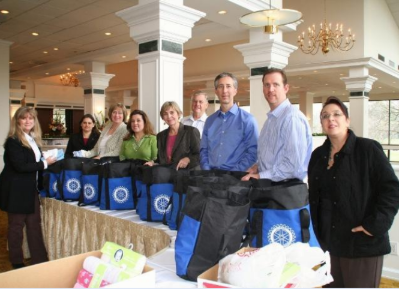 They are not just an organization that helps people around the world with big projects. They believe in helping local people in need as well. Rotary President John Bosco got a call from a friend who said that someone needed help. Their grass was getting high and they needed someone to cut it. Justin Giancola from All Season Care stepped up to help out but when he got there, someone had already cut the grass. But it was very nice for Justin to volunteer to help out!
If you would like more info about Nordonia Rotary, contact John Bosco 216-509-9988.
Some members of Nordonia Rotary attended one of the Akron Duck's game recently. And as luck would have it, Lance the Nordonia Mascot, was also in attendance!