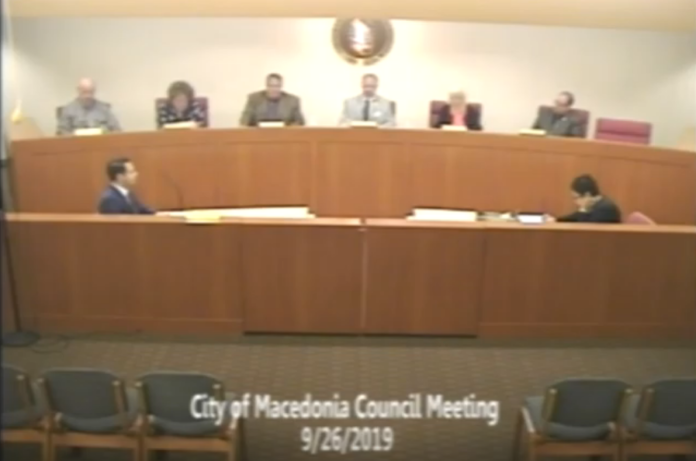 By Julie D'Aloiso
During the 9-26-19 Macedonia Council meeting, they added one more agenda item. They added the censure of Macedonia Councilor Kevin Bilkie. According to the video the censure was for conduct that has detrimentally impacted council as a whole as well as the city and the residents. They mention that is was for gross misconduct but were not specific about when or where this misconduct occurred.
He cannot vote at the next council meeting, October 10th. And his pay has been suspended for the month of October. He has also been removed from his position as finance chair and has been removed from the finance committee.
When asked about the censure, Kevin said "My censure had nothing to do with the city or about my abilities as a Member of Council. It was an ego check administered by my peers on Council.  It will make me a better person, and a better member of Council for the remainder of my term, and if re-elected."
Macedonia Mayor Nick Molnar when asked for a comment said: "Council governs itself. I do not have any say in the actions taken."
Here is the agenda for the meeting.
See below for the video of the meeting. Due to a technical issue the beginning of the meeting is not on the video.