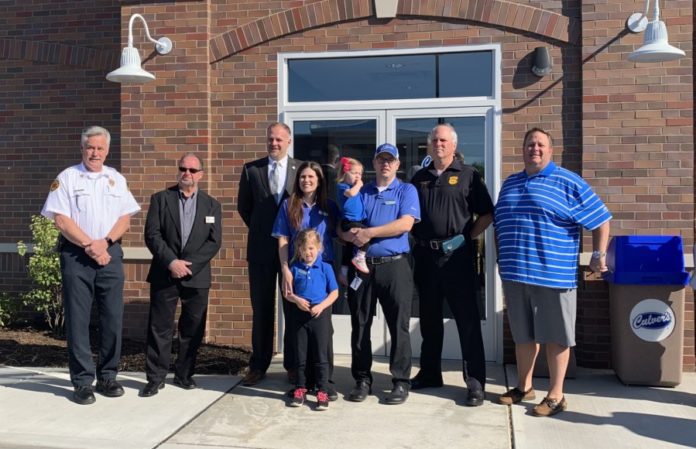 In March of last year, we announced that Culver's would be coming to town.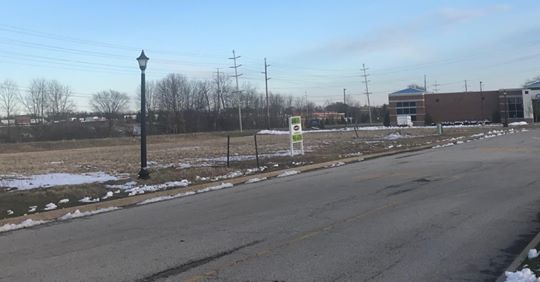 When we posted about the ground breaking in October, there was a tremendous amount of buzz. We usually get a lot of comments when we announce what businesses are moving in. But in this case most of the comments have been positive!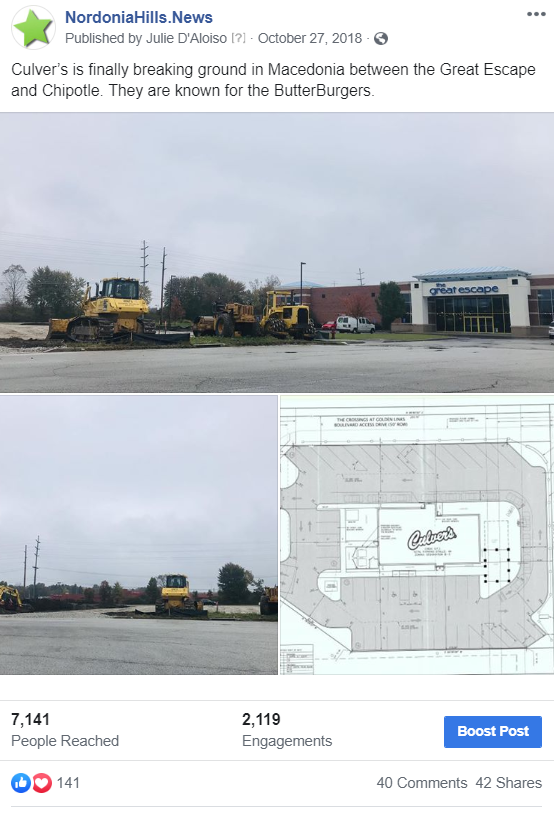 On Monday, June 3rd, the dream came true for many as the doors opened for the first time. Laura Sparano the CEO of the Nordonia Hills Chamber of Commerce brought the official scissors. Macedonia Mayor Nick Molnar, Fire Chief Brian Ripley, Police Chief Jon Golden, Councilmen Kevin Bilkie and Vini Ventura and others were also on hand as owners Jennifer and Steve Skomski cut the ribbon with their two daughters.
The first two people that arrived were Dan Miller from Macedonia and Aaron Estes from Cuyahoga Falls!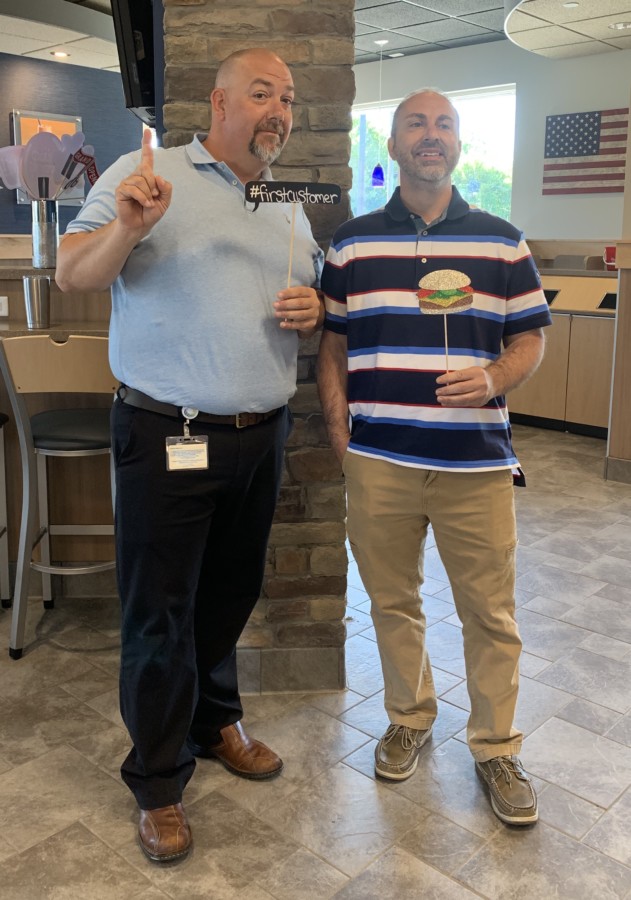 Jennifer had this to say after Monday's Grand Opening:
"We couldn't be more honored with the amazing support we received on our opening day. It was very close to a record breaking day, in Culver's history. Thank you to everyone in the community for that! Any opening day isn't going to be without hiccups, and ours was no exception, but our guest were gracious and understanding. We sure hope that the valued guests, that may have had less than a wonderful experience give a another shot in a few weeks, we would love to show why we fell in love with Culver's."
At times on Monday, the traffic overflowed onto Rt 82 and Rt 8. Many were wishing the curb cut that will add another entrance into Golden Link Plaza was already in place (we have been told that this project should be complete sometime this year). The second day of being open, Culver's Macedonia had almost as many visitors as the first day!
Culver's Macedonia is located in the Golden Links Plaza, in between The Great Escape and Chipotle (more info here).