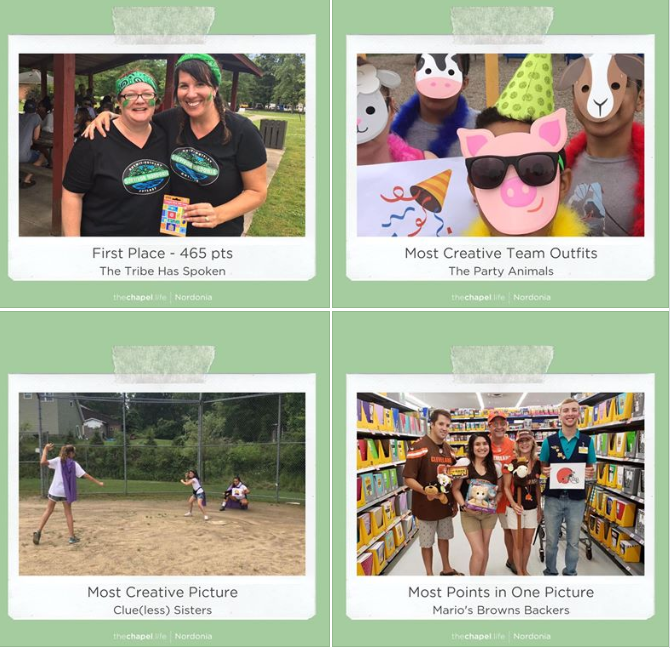 By Julie D'Aloiso
On a hot summer's day, racers lined up for the community wide scavenger hunt and received large envelopes with their tasks for the next 90 minutes. There were many tasks on the list but the teams did not have accomplish all.  The event was hosted by The Chapel Nordonia. The team with the most points won. See the entire list here.
Winners:
First place team: The Tribe has spoken with 465 pts
Most Creative Team Outfits: The Party Animals
Most Creative Picture: Clue(less Sisters)
Most Points in One Picture: Mario's Browns Backers
One of my favorite tasks on the list was to take a picture "with a copy of the NordoniaHills.News Paper" – Great Job Shaine Ward and Parker Jax!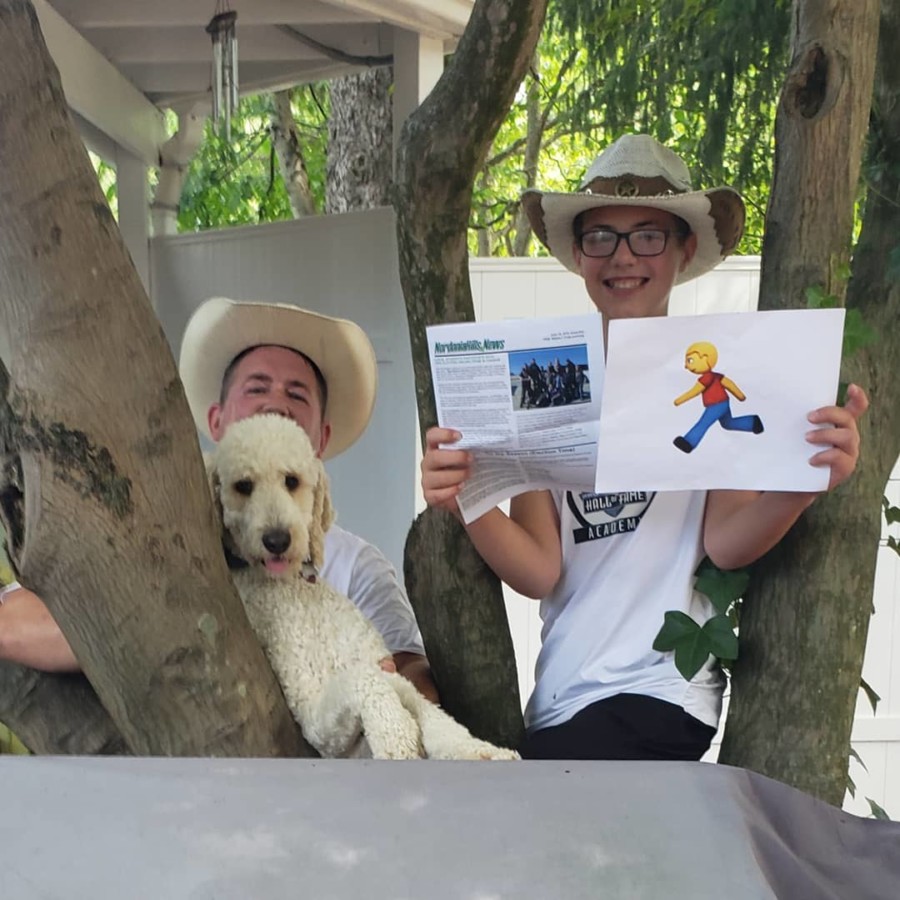 The next event hosted by The Chapel Nordonia is: The Chapel Nordonia Vision Night and Q&A
It will be held Thursday, August 8, 6:30-8:30pm at  Gambitta's Party Center (160 E Aurora Rd, Northfield)
Join Pastor Tim Armstrong and Pastor Chase L. Jones for a special night where they will introduce the vision for this church. We would love for you to come hear how God has cultivated this vision over the past year, how you can be involved, and see what all of this will look like as we move toward launching this church early next year.
Contact :: Chase Jones (chase.jones@thechapel.life)
**Dinner will be provided, and while our church will have a heavy emphasis on kids ministry, we will not have childcare for this event