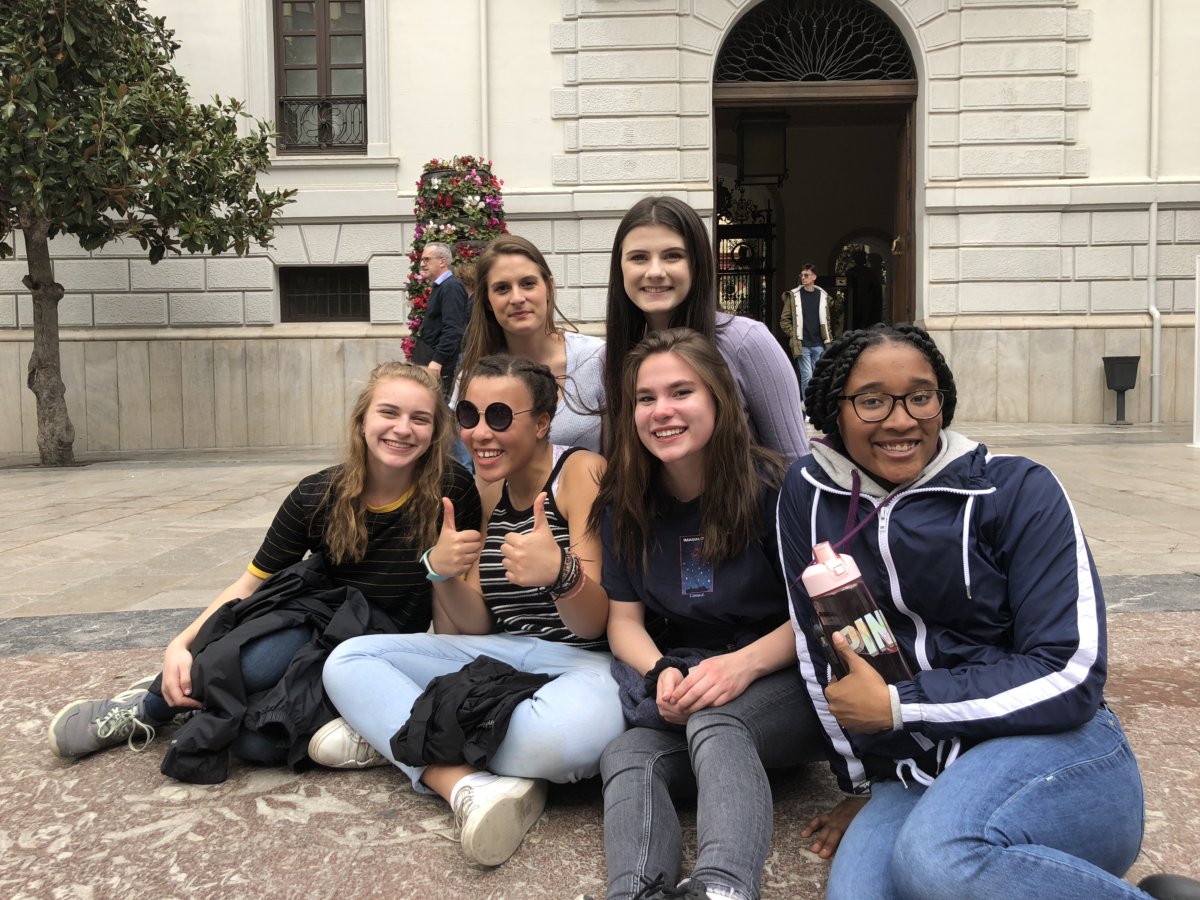 Editor's Note: Amira is currently a student at Nordonia High School and a member of the Digital Journalism and Sports Broadcasting Club
by Amira Alamin
Earlier this month, I left the country for the first time while participating in the Spanish Spain trip orchestrated by Nordonia High School – and here's some things to note:
International airplane food isn't all it's cracked up to be

Neither is New York

Make sure your phone has enough storage for the billions of pictures that you're bound to take

Forget the whole personal space thing that we in America take far too for granted
We started our exploration in Barcelona after the second group out of two (my group) arrived a day late thanks to plane delays. Our bodies were tired and in need of critical amounts of slumber, but we did our best to keep up with our eccentric tour guide and her hand-held horn that would become more familiar to me than my own voice. We toured the town with our sunglasses framing our face and our phones out and ready, thumbs hovering over the little white camera button after every old brick wall, palm tree swaying gently in the wind, or excessively large plate of paella. And after that first day, when my feet were the same thickness as my thighs and I felt as though blinking anymore than I was would entrap me into a deep slumber, the rest of the nine days felt like a breeze.
Our large group continued on through eastern and southern Spain, stopping at rest stops and using our bus time to catch up on any missed sleep due to the intense nights of card playing between strangers that soon became friends. We saw historical artifacts and buildings such as La Alhambra – an Arab palace built before the reign of Queen Isabel and King Ferdinand – and intricately built cathedrals and mosques. We also lounged on beaches and strolled through expansive malls, cultured ourselves in teterias (tea shops), tried our hand at speaking to locals in our semi-broken Spanish, toured the royal palace, earned our burned calories back in creamy gelato and just had an excellent good time. It was incredible to be able to travel to a country so different from our own and immerse ourselves in such a richly blended culture, one that we've only seen in our textbooks. But just as rich were the people that I happened to be surrounded in, the ones that I normally wouldn't associate myself with, but are now people that I share significant memories with.