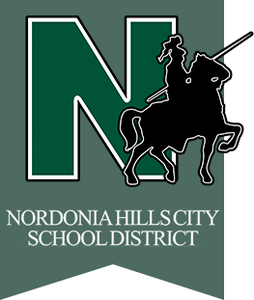 Dear Nordonia Families,
Human trafficking continues to be a national scourge. Ohio is one of the top five reporters of human trafficking in the country.
More than 1,000 Ohio children are estimated to be trafficked every year in the sex trade, while an additional 3,000 more Ohio children are at risk of becoming victims.
In 2014, the Ohio Attorney General's Office reported 22,650 missing persons, with 18,097 of them being missing and runaway youth.
In partnership with the Rotary Club of Nordonia Hills, the Nordonia Hills City School District is hosting a seminar to help educate all of us in the identification and prevention of human trafficking.
Survivor, activist and bestselling author Theresa Flores will tell her moving story about how a simple ride home from a boy she liked resulted in two years of sex slavery. Representatives from Victims Assistance and Summit County Juvenile Court will speak about prevention and recognition of human trafficking.
This vital presentation is open and free to all: Nordonia parents, community members, parents and community members from neighboring school districts…all are invited to come learn about this problem so we can help eradicate it and protect our children and communities.
The meeting will be held Thursday, February 15, 6:30-8:30 p.m. in the Nordonia High School Auditorium. Please see the attached FLYER and LETTER for details. We hope to see you there.
Sincerely,
Joe Clark, Ph.D.
Superintendent, Nordonia Hills City Schools
Board Member, Rotary Club of Nordonia Hills