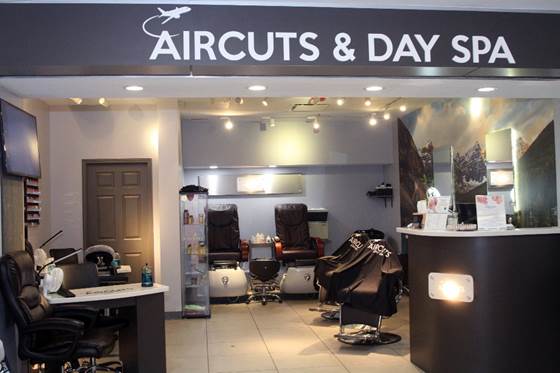 Concessions program now exceeds 50 percent minority participation
CLEVELAND – The newest operator at Cleveland Hopkins International Airport (CLE), Aircuts & Day Spa adds to an impressive lineup of local and minority-owned businesses at the airport. It also set a new record. With Aircuts' arrival, the airport now exceeds 50 percent participation in the concessions program by local minority-owned businesses.
"We are committed to creating equal opportunities for local, small and minority businesses in our concessions programs," says Ben Zandi, president and CEO of Fraport USA, the developer and manager of the program at CLE. "We're also thrilled to exceed 50 percent participation overall and look forward to welcoming more local businesses in the future. Thanks to our partnership with city and airport officials, there are more local minority owner/operators and more exciting food, drink and shopping options for passengers than ever before at the Cleveland airport."
Several all-time favorites, including the new Panini's Bar & Grill; Bar Symon; Bruegger's Bagels; Cleveland Shines; Chick-fil-A; Potbelly Sandwich Shop; Rock and Roll Hall of Fame; and Subway, are locally owned and operated.
Concession sales continue to grow with sales per departing passenger reaching $11.34 through May 2019, another record for the concessions program. The airport also received its highest customer satisfaction score in over a decade from Airport Council International's Airport Service Quality (ACI-ASQ) survey, earning a score of 4.30 out of 5.
"Our local operators overwhelmingly contribute to the success of the concessions program with unique offerings, great service, and lots of local cuisines," said Robert Kennedy, Cleveland Hopkins International Airport Director. "We are focused on enhancing the airport experience and delighting our guests with a variety of shops, restaurants and services that celebrate the region."
Cleveland Hopkins International Airport is on track for its 2019 passenger forecast of more than 10 million passengers — the highest year since 2008.