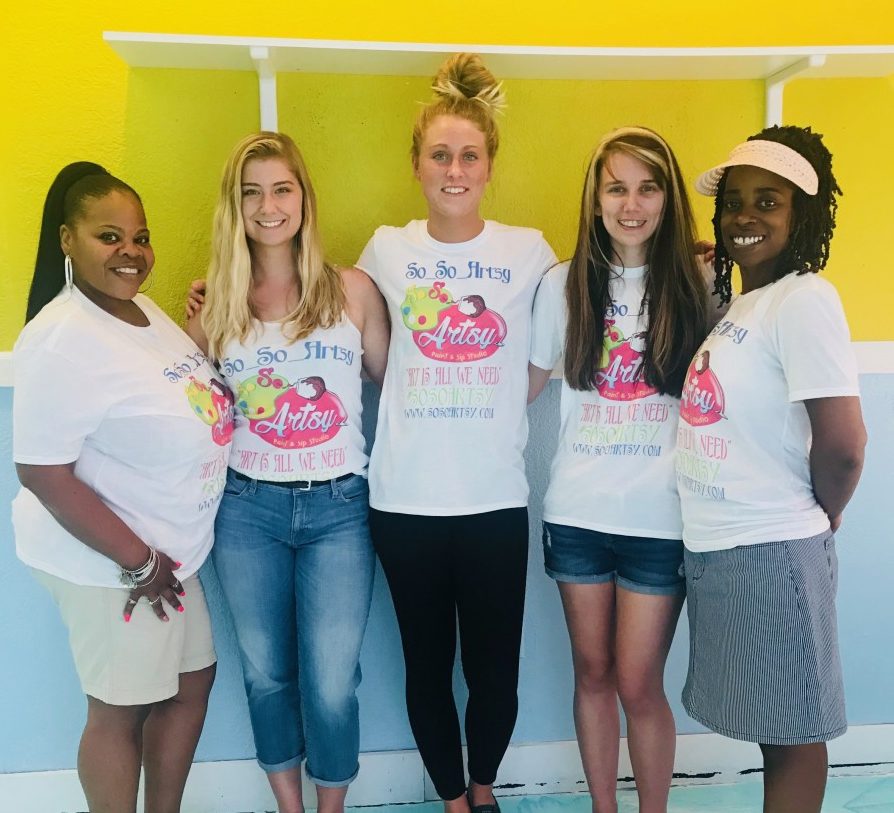 By Julie D'Aloiso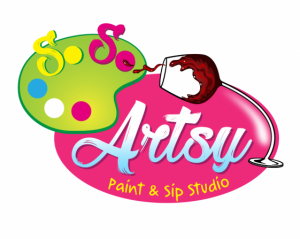 Ribbon Cutting event is Thursday 6/21 
4 pm.
Grand Opening is Saturday 6/23 3-5 pm. 
Phone: 330.212.0385
Email: pm@sosoartsy.com
Location:
10333 Northfield Rd.
Northfield, Ohio
In Northfield Plaza next to License Bureau
Website: www.sosoartsy.com
I had the wonderful opportunity to meet a new business owner in town Melinda Sheppard from So So Artsy Paint and Sip Studio. I was able to get a sneak peek at her studio yesterday and ask her a few questions.
---
Q. Where did you get the idea to start this business?
A. My idea for a paint & sip studio came from my passion for creativity and teaching. After 15 years of working as a social worker and school counselor, it became a bit discouraging to watch Arts gutted out of our school systems and our communities. Through my experience as a social worker and school counselor, I have learned that art's & music programming helps make our students more committed to learning and it strengthens our community. I have also learned that art inclusion enhances other skills–such as reading.
With that being said, I became a social worker and school counselor because I have a pure desire to help people. After 15 years in my field–I no longer felt that I would be able to help our students and community excel any further–due to exhaustion of and lack of resources and tools provided to me in my field of work. All that was left was my knowledge,  my techniques, and my passion.
One day I decided to take a risk and leave my field of employment to try and start something new, something that would allow for me to be able to help people learn and grow through creativity.
My desire to teach, my desire to help kids, and my desire to make a difference through creativity led to my 2 year journey of writing a business plan for a service that I could provide that would include children and adults of all ages. I came up with a paint & sip concept that not only targets adults looking for a fun night out but it included arts & reading education for kids, summer camp, workshops for senior citizens, individuals with disabilities,  and teenagers seeking Co-teaching intern opportunities.
---
Q. What other business have you had and/or businesses have you owned before? 
A.
Yes, I have owned and still own a home improvement Company with my husband. My husband and I started PM Home Improvement Solutions in Bedford Ohio in 2008, specializing in PAINTING (of course) residential and commercial properties and also a wide range of home and business repair solutions. 
www.pmhisolutions.com
---
Q. What obstacles have you overcame to get where you are?
A. The biggest obstacles that I had to overcome would be deprogramming myself to believe that I can make a difference on my own platform. I had to teach myself that I don't have to use another's platform to make a difference in this world–I don't have to be employed by someone to make a difference in someone else's life.
I would have to say the other obstacle that I'm encountering is my brand awareness. It takes a lot of time and energy to get your brand to be recognized. I have to continuously work on that.
[Modula id='7′]