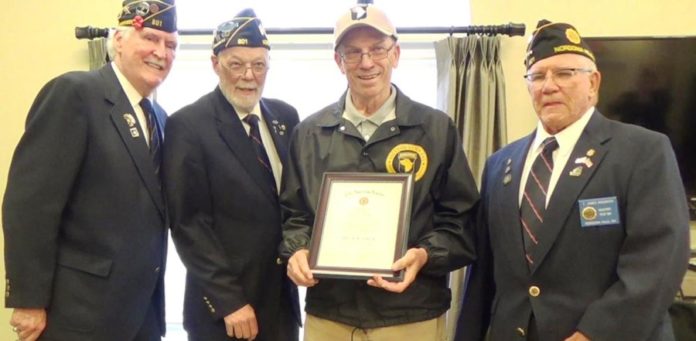 At their June Post Meeting, Macedonia resident Daniel E. Davis was honored with Post 801's 2019 Veteran of the Year Award.
Davis has taken a leadership role in developing and building the Macedonia Veterans Park. He is a U.S. Army 101st Airborne Division Vietnam veteran and recipient of the Combat Infantryman's Badge (CIB), Bronze Star and two Air Medals.
Davis retired from Case Western Reserve University after thirty years constructing Medical School facilities. A resident of Macedonia since 2011, he and his wife Jean are parents of David, North Carolina, Jennifer Noernberg, Stow and Donald, Macedonia. They are grandparents of three.