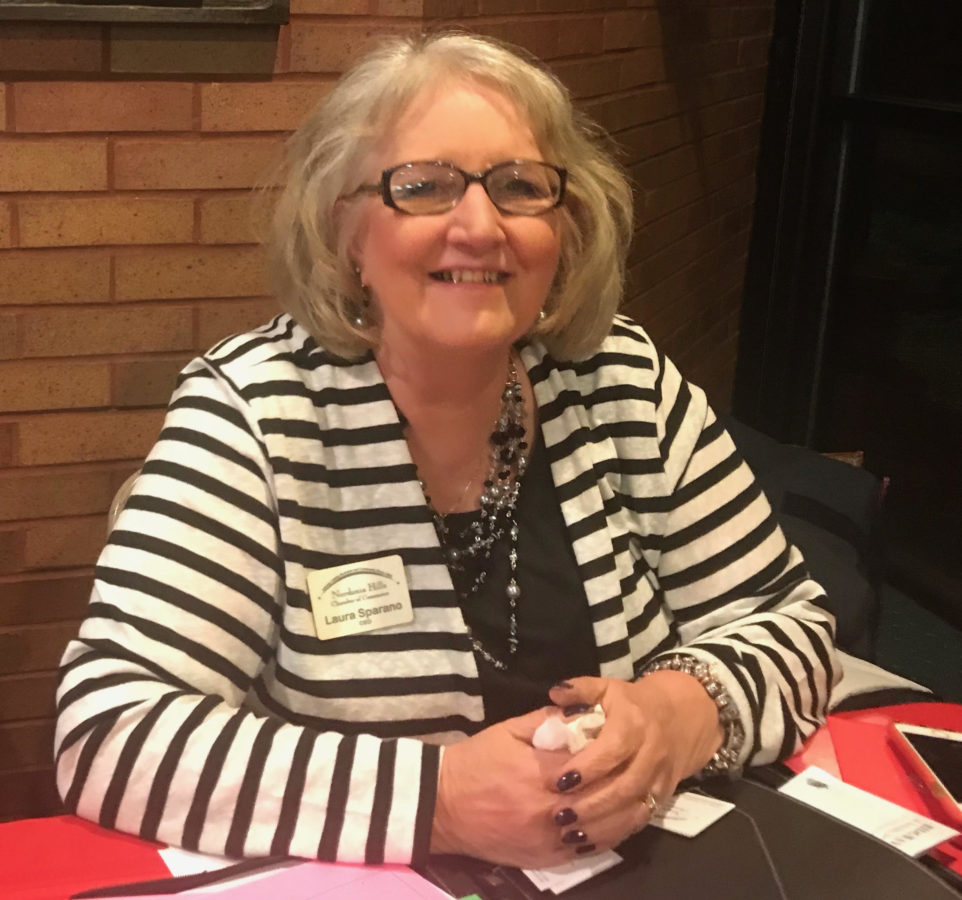 Have you signed up for Speed Networking on Feb. 14, 11:30 – 1:00 at Reinecker's Party Center?  Wait until you see the NEW Reinecker's!!!  It's been redecorated since you were there last and it's quite a change!!  Lunch will be served as you participate in networking madness!  This meeting is on our regularly scheduled monthly meeting date and is sponsored this month by new Nordonia Hills business Frame One Media.   Get to know 25+ different companies and they will get to know you. Bring at least 25 business cards, brochures, menus and flyers and prepare a 2 – 3-minute speech regarding your business (presentation time may be shorter depending on number of attendees).  You will be seated at a table of 6, give your presentation, listen to others and will move to another table and do it all over again!  Attendees without a RSVP (walk-ins) will be seated last.  Admission is $15 for NHCOC members and $20 for all others.  Grab your business cards and practice your elevator speech – that's all you need to make 25 – 30 new contacts in one hour!  Email laura@nordoniahillschamber.org to RSVP please.
NHCOC Community Expo.  "BUILDING YOUR BUSINESS IS A MARATHON!"  We are on our way to an Expo sell-out this year!!!!  There are a few Silver Sponsor spaces left (with high traffic and heavy promotion) and about a dozen standard booth spaces waiting for you.  Don't wait until the last minute to register!! Raffles, entertainment, food court, and business displays – all under one roof (Nordonia High School), March 23, from 9-3:30.  This is a wonderful opportunity for our local businesses to show their newest products and offer "Expo specials" to the community.  If you haven't registered yet, it's time!   Check out our web site for online registration information – nordoniahillschamber.org/.
 NEW FOR EXPO 2019 – Vendor-to-Vendor "Before Hours", Sat., March 23, 2019, 8-9:00 am, Nordonia High School Gym.  This is an opportunity for all Expo vendors to network casually with other Expo vendors before the doors open and without the pressing crowds & sometimes deafening noise!!  The doors will remain closed to the public until 9 am.  Thanks to Caroline Reinecker, coffee and pastry will be offered to all vendors in the gym.  Be sure to finish your set-up Friday evening (4-6 pm) so you can take advantage of this "Before Hours".
Thank you to UH Ahuja for providing free health screenings for blood sugar, cholesterol and blood pressure.  And for the kids – the Great Lakes Science Center will be at the Chamber booth 11:00 – 3:00 with information and crafts for the kids to do.  What a fun thing for everyone!
Sponsors to date include our Platinum sponsors UH Ahuja and Merit Dental. Gold sponsors include NordoniaHills.News, Nordonia Schools and Jackson Comfort Systems.  Silver sponsors to date are Ferfolia Funeral Home, Northfield HealthMarkets and The 1st Tee of Cleveland.  Office Max, Williamsburg Townhomes and Don Basch Jewelers are Bronze sponsors this year.  Thank you to these Chamber members who support us each and every year.  Sponsorships are available from $50 – $2000.  For a full list of Expo vendors, check out our web site www.nordoniahillschamber.org.