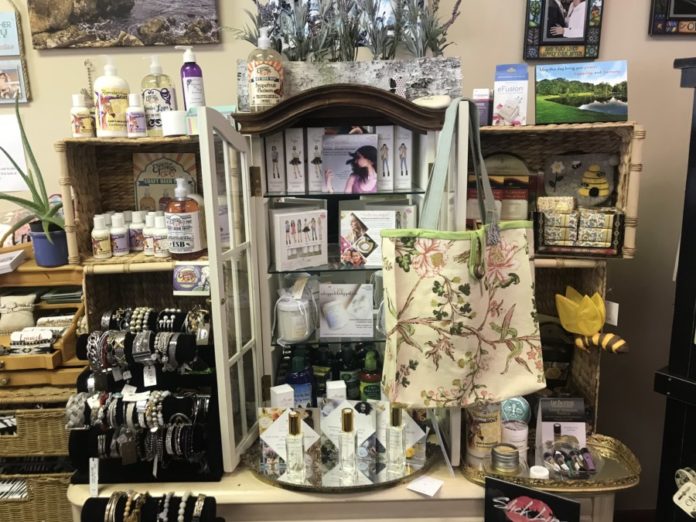 By Julie D'Aloiso
Did you know that there is a Unique Boutique in Sagamore Hills where you can buy gifts, jewelry, clothing and take craft classes?
I sat down with Jody Ondrus the other day and she told me about her store Blossoms 'N Bows 'N More in Sagamore Hills.
Click the green arrow to listen to us talking about the shop.
Jody and her husband Steve, travel the USA searching for special items for their customers. Unique items including: Ladies clothing, purses, jewelry, art, photo art, handmade cards, gift baskets,  handmade soap, all natural beauty products and more! Handmade items from USA and local artists.
They keep they shop affordable and fun. Many brand name items and independent brands, all new, not seconds or discontinued items, each specially priced and chosen for YOU!
Stop in and tell them "Julie D. sent me"!
For more information check out their website blossomsnbowsnmore.com.
Follow them on Facebook: https://www.facebook.com/blossomsnbows
See on the map where they are located:
Jody was on New Day Cleveland in 2017. Watch the video here.