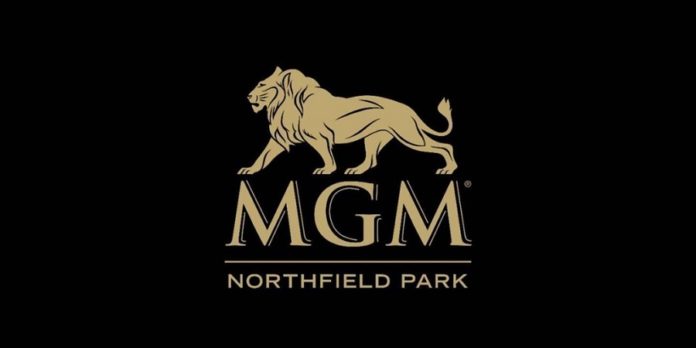 NORTHFIELD, OH, April 25, 2019—MGM Northfield Park announced heavy metal band Queensrÿche high-octane performance, 8:00pm, Friday, July 12, 2019. Tickets are $42.50, $29.50, and $22.50. Tickets may be purchased at the MGM Northfield Park Box Office, daily 1pm – 9pm or at Ticketmaster.com.
Queensrÿche first burst onto the music scene in 1982 with the release of their self-titled 4 song EP "Queensrÿche". They very quickly gained international recognition and performed to sold out audiences around the world. With the follow up first full length album, "The Warning" in 1984, and the ground breaking 1986 release of "Rage For Order", Queensrÿche continued to prove their worldwide dominance as one of the most respected and creative bands of the 80's. In 1988 the band turned out yet another monumental album "Operation: Mindcrime", which would go on to become one of the top 10 bestselling concepts records of all time, and set the stage for continued sold out performances around the world. With the release of the critically acclaimed and commercially successful "Empire" in 1991, the band earned multiple Grammy Award nominations and won the MTV "viewer's choice" award for the #1 chart topping hit "Silent Lucidity". During the next ten years, the band continued to release albums and tour the world to sold out audiences. Queensrÿche has sold over 30 million albums worldwide and have continued to break new ground and push their creative process.
Queensrÿche built a dedicated legion of fans traveling the globe on tour with fellow rock giants like Iron Maiden, Guns N' Roses, Metallica, Judas Priest, and Def Leppard. In recent years, they've consistently delivered high-octane live shows combining the hungry fire of a new band with the tempered experience of master showmen. Even with eleven gold and platinum plaques and several Top 10 hard rock anthems woven into the very fiber of the genre, Queensrÿche won't relent. In fact, they're in the throes of a jaw-dropping creative resurgence.
About MGM Northfield Park
MGM Northfield Park is Ohio's award-winning gaming, dining, and entertainment destination, located on the Northfield Park harness racing grounds, which offers more than 200 live harness races each year. The racino offers more than 2,300 gaming devices; an array of dining options such as Kosar's Wood-Fired Grill, Concerto Italian Kitchen and TAP Sports Bar; unparalleled live music and comedy events at Center Stage, a concert-style music venue, and The Neon Room, a high-energy lounge; and hosts guests for a variety of corporate and special events. The property also boasts a retail shop and state-of-the-art gas service station and car wash. For more information, visit www.mgmnorthfieldpark.com.