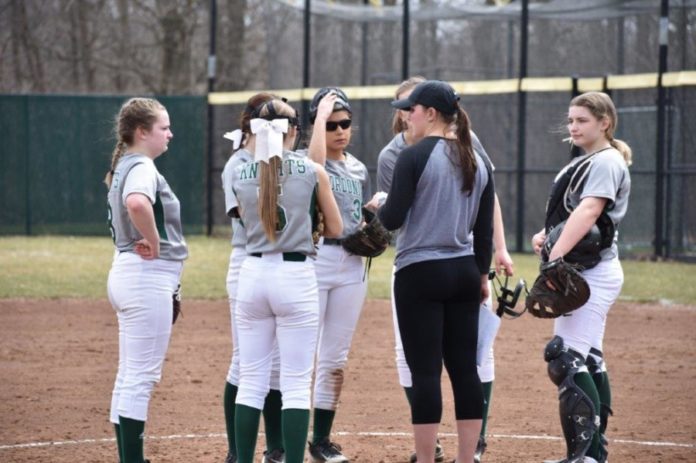 Nordonia Knights Varsity fell behind early and couldn't come back in a 10-0 loss to Wadsworth on Monday. Wadsworth took the lead on a single in the first inning.
The Nordonia Knights Varsity struggled to contain the high-powered offense of Wadsworth, giving up ten runs.
A single by Kat Pastor in the third inning was a positive for Nordonia Knights Varsity.
#17 got the start for Wadsworth. She went six innings, allowing zero runs on two hits, striking out eight and walking one.
Grace Daniels led things off in the pitcher's circle for Nordonia Knights Varsity. She lasted six innings, allowing 12 hits and ten runs.
Nina Christley and Pastor all had one hit to lead Nordonia Knights Varsity.
Wadsworth racked up 12 hits on the day. #18, #1, #11, and #10 each collected multiple hits for Wadsworth. Wadsworth didn't commit a single error in the field. #11 had the most chances in the field with nine.
"Powered by Narrative Science and GameChanger Media. Copyright 2019. All rights reserved."