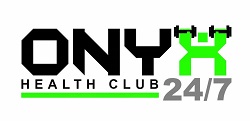 From Onyx Health Club
As many of you have noticed we have began the early stages of our expansion project that will virtually double the size of our facility! Things are moving fast and we may have everything up and running in as little as 60 days! By the time summer rolls around we will be all systems go, and will be undoubtedly the area's premier fitness facility; where real people come to get real results!
We are pleased to announce that we will have live group exercise classes as well, bringing you all the enhanced group exercise experience that you have wanted. Please be patient with us, as we get ready to bring in the summer with a bang! Literally; walls will be coming down to open the place up to a whopping 20,000 square feet! Hopefully you all are excited as we are about all of great things happening at Onyx Health Club 24/7!!
ONYX Health Club 24/7
10333 Northfield Rd
Northfield, Ohio 44067
234-808-4224
www.onyxhealthclub.com