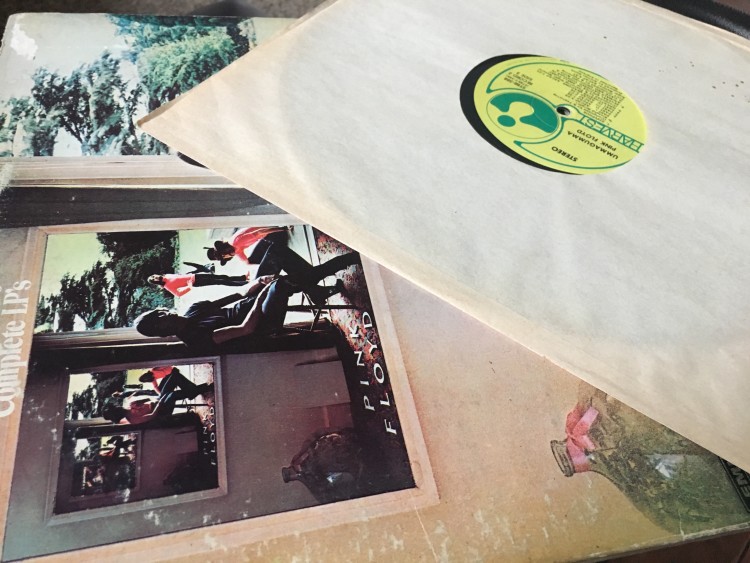 By Chris Ramos
A couple weeks ago, I wrote an article which centered around the resurgence of vinyl records. As a music fan and novice collector, I wanted to shed light on the topic. See article here.
The article seemed to resonate strongly among readers, as a lifelong collector reached out to Julie. When she relayed his message to me, I was excited to establish a meeting.
Jerry Papile invited me to his home on the morning of Wednesday, June 21st.
Jerry, who is currently retired and enjoys spending time with his family, was generous enough to take the time to speak about his collection and his passion for music.
"I started collecting when I was younger than you. In the late 50's and 60's, Rock music had taken over." stated Jerry, as he recollected the dog days.
As I entered his home, I was greeted by several boxes of records, along with equipment such as speakers and turntables.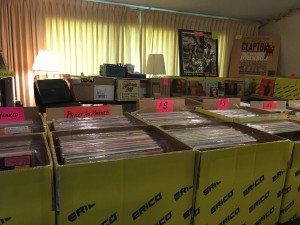 Coupled with his extensive inventory, he also displayed articles which discussed the process of mastering records for curious minds, as well as framed LP's from his youth.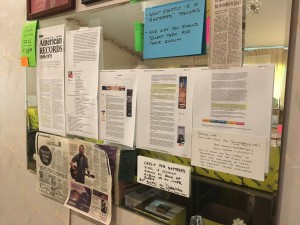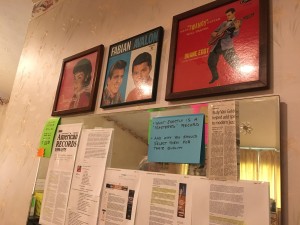 In total, Jerry stated that his collection checks in at about 8,000 records. He intends to slim that number down to about 2,000.
As I was browsing though his boxes with awe, he began to explain how records are mastered. Engineers would invest many hours to achieve the perfect sound. Jerry showed me records which were "first pressings", emphasizing that first presses tend to have the initials of the engineer imprinted upon the records. Another point he made, was the fact that first pressings tend to have different colored labels.
As he delicately held REO Speedwagon's Hi Infidelity record under the light, I observed the tiny words Kendun Master imprinted upon the record.
"In the 50's, records weren't mastered, except for jazz. Jazz has always been ahead of the game." stated Jerry.
He went on to say
"When it comes to mastered records, the big names are; Sterling, Atlantic and Masterdisk."
Jerry emphasized the fact that he thoroughly inspects records before purchasing, grading the condition of the LP's cover along with the record itself. If the opportunity is available, buyers should ask for a test play. Jerry also noted that when a customer is examining a record, they may see a mark which they perceive as a scratch.
"Unless you can feel it, it isn't a scratch."
I began to notice multiple copies of records such as Fleetwood Mac's Rumors and The Beatles Magical Mystery Tour. When I asked Jerry about the purpose of owning multiple copies, he explained that they were "placeholder" records. Placeholder records are records which are purchased and kept until a better copy can be attained. Jerry planned to pass on those duplicates to close friends.
Jerry also compared an older pressing to a pressing from the 90's, noting the difference in their size. The older pressed record was thick while the one from the 90's was thin and flexible.
"It may sound silly, but thick records sound better than thin records. A good ear can spot the difference. Of course, my ears are pretty much shot from all the rock music that I've listened to." explained Jerry.
As the warm melodies of a Bobby Vinton record established a comfortable atmosphere, I soaked in every second of my visit. I gave my sincerest thank you to Jerry, as he provided tremendous hospitality. I'm grateful that he allowed a young kid such as myself, to dig through his past. He provided plenty of information along the way too, which made the visit even more rewarding.
He was glad that I had developed an interest for vinyl, as he loves to see a young crowd gravitate towards that platform. I hear those words often from longtime collectors. Certain records released strong reminisce from Jerry, as he recalled the exact day in which he made that purchase. Whether it was his soft spoken story about watching The Animals perform on television to his deep respect for Carole King and her music, he was a pleasure to speak to.
That sense of nostalgia is what makes records so priceless, and has been a driving force for their continual stay. The innate ability of music is the fact that it can transport us back to a time when life seemed far too long and the ambition of youth was plentiful. A time when first love had pierced the heart so unexpectedly.
In addition, it can knit together a unique community, which I have witnessed firsthand.
Bless the arts.
Save
Save
Save