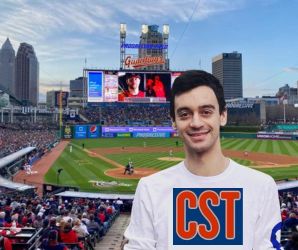 The Cleveland Browns were able to secure a crucial win over the Pittsburgh Steelers by a score of 13-10 at Cleveland Browns Stadium on Sunday afternoon. It was rookie Dorian Thompson-Robinson who went 24-43 for 165 yards and only a single interception. He secured his first career win as a starter making the Browns now 7-3 on the year as a whole.
The Browns were able to play well on the defensive side of the ball only allowing a total of 10 points for the Steelers. It was merely a single 74-yard rushing score from running back Jaylen Warren that allowed damage earlier in the game. Without that single play, this may not have been any type of contest. The Browns only trail the Ravens by a single game in the AFC North standings (8-3).
What will be noted moving forward is how the Browns address the quarterback situation in these next few weeks. Yes, the team won the game this week over Pittsburgh, but it still wasn't a pretty win. The club did work out quarterbacks such as veteran Joe Flacco over the course of this off-week with the injury to Deshaun Watson putting him out for the remainder of the season.
The Browns play next week on the road against the Denver Broncos, then in Denver against the Los Angeles Rams. Following that the team then hosts the Jacksonville Jaguars, then the Chicago Bears. Next, the Browns go to Houston and play the Texans, home the following week against the New York Jets and lastly in Cincinnati against the Bengals to finish out the season.
Of course, it's difficult to make the playoffs without a starting quarterback in uniform for the last weeks of the season. That's why the team is working out quarterbacks such as the aforementioned Flacco to potentially play in a Cleveland uniform for these final weeks.
Who knows if the team will end up signing anyone after a player such as Thompson-Robinson managed through the game against the Steelers to obtain a crucial victory. That remains to be seen moving forward as the Browns could potentially stick with this new quarterback.
The Browns are in a position to make it to the division if the last few weeks of the season are played with execution. It will be up to Thompson-Robinson or any potential quarterback to help this team get those crucial victories and win the division overall.
A great win over the Steelers, now let's build upon that and work towards securing that AFC North Division Title here in Cleveland for a Browns team that deserves it for sure.
216-402-3790