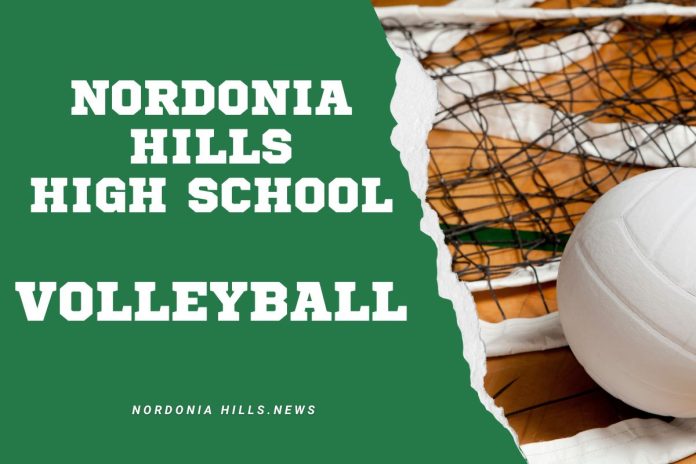 The Nordonia Girls Volleyball Team had a standout season, finishing as Sectional Champions under the leadership of Coach Rocco. They secured victories in nine games, triumphing over some top-league teams. Their strong belief, trust, and chemistry were key factors in the team's success. I had the opportunity to talk with Coach Rocco and gain insights into the team's exceptional journey. We discussed the specific factors contributing to their success, key moments in challenging games, and the goals that continue to motivate the team.
Question 1: Unlocking Success
Okeke Joshua: The Nordonia Girls Volleyball Team had an outstanding season, culminating in the Sectional Champions title. What were the key factors that contributed to the team's success, and how did the players rise to the occasion?
Coach Rocco: We won 6 of our last 7 games, and I believe the most important factor to their late-season success was that we truly believed and trusted in one another! This team got very close on and off the court, and everything started clicking with big wins over Hudson and Boardman.
Question 2: A Battle in the District Semifinals
Okeke Joshua: The District Semifinals against Twinsburg was a challenging match. Can you share your thoughts on the team's performance in that game and what you believe were the pivotal moments or learning experiences from that match?
Coach Rocco: We had a great game plan going into the match. We were ready; we just didn't execute and finish plays during the match. They beat us pretty good the two times we played them this year, but going into the match, we were not intimidated. I was proud of how tough we played. We just made too many errors, and Twinsburg is a tough team. Just being in that atmosphere with this young team will only make us stronger, and we learned so much from the experience of being in a big match.
Question 3: Moments of Glory
Okeke Joshua: Achieving the Sectional Champions title is a significant accomplishment. What were some of the most memorable moments or highlights from the season that you would like to share with our readers?
Coach Rocco: The Boardman sectional championship was the big one! We executed the game plan and played at a championship level at Twinsburg. I really saw the future accomplishments right before my eyes a year early. They were outstanding. Also, beating Hudson down 2-1 and coming back to beat them in 5, beating one of the top teams in our league was huge. This team won 1 league game last year, and to win 5 this year and take the league champs North Royalton to 5 games was a great feat.
Question 4: Chemistry Fuels Success
Okeke Joshua: How did the team bond and support each other throughout the season, and what role did team chemistry play in their success?
Coach Rocco: I thought team chemistry was the key to our success this year. We finally found the right combination, which resulted in winning 5 of our last 6 matches, and it was a lot of fun at the end of the season as well.
Question 5: Aspirations for the Future
Okeke Joshua: Looking ahead to the future, what are your goals and aspirations for the Nordonia Girls Volleyball Team, and how do you plan to build on the successes of the 2023 season?
Coach Rocco: Our goal was to double our wins this season, and we ended up tripling our win total from 3 to 9. We want to compete for a league title next year. We have all of our starters returning next year and young talent and depth behind us as well to have great success at the JV and freshman level as well. We want a winning season and then we would love to double our wins. Our expectations are high next year, and we will be ready to be even more UKNIGHTED next year. We are super pumped up about the future of this program, and I just want to shout out to all my players, coaches, and supporters who have been so awesome this year.
Brought to you by: